SafeBoda launches new product to compete with existing ride-hailing companies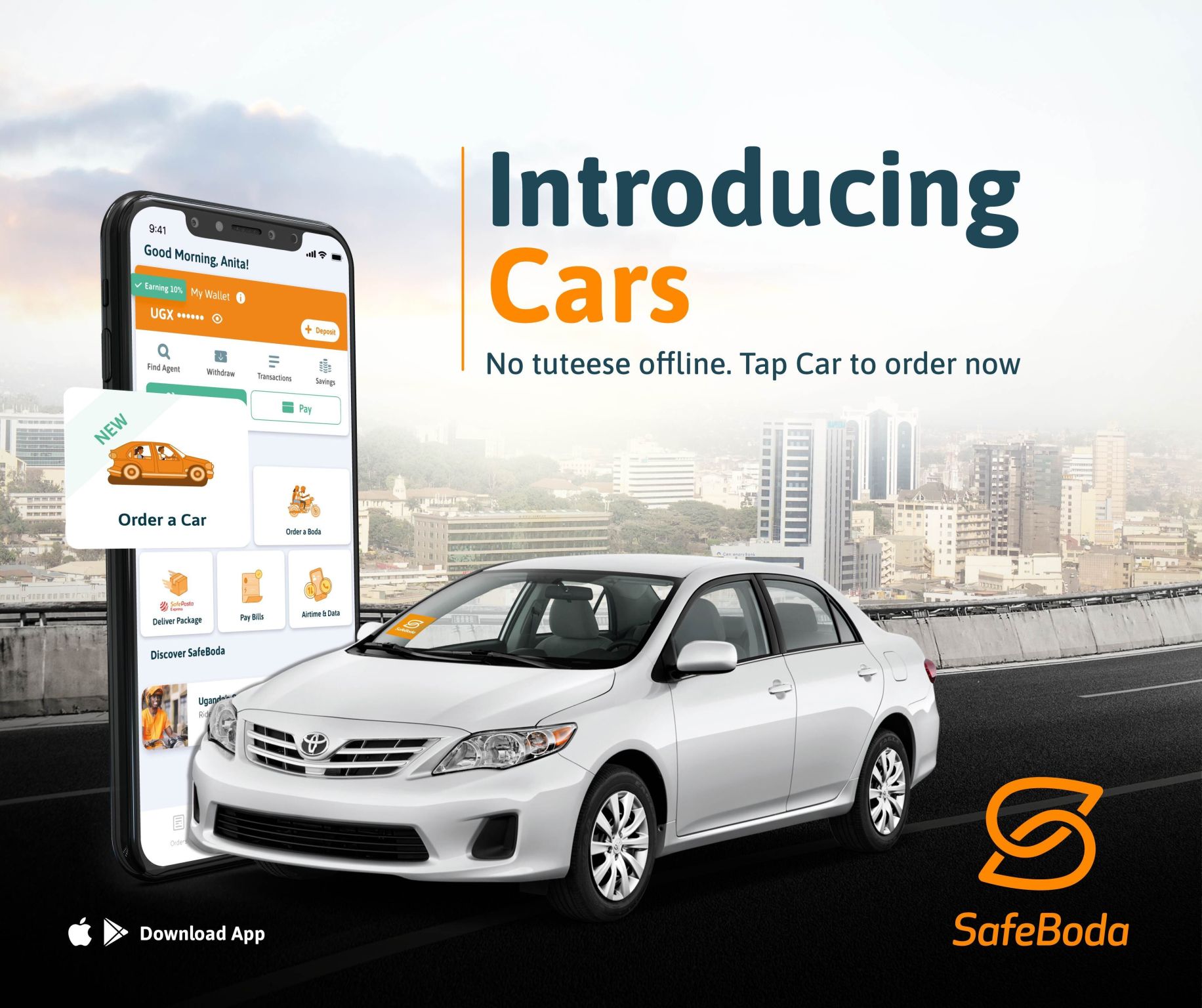 SafeBoda has launched its new product, SafeCar, its ride-hailing service in Uganda and Nigeria. The product now serves as a competitor to existing taxi ride-hailing companies such as Uber, Little and Bolt in Nigeria and Uganda markets.
Launched in 2017 in Uganda as its first market and first ride-hailing company in the country by Alastair Sussock, Maxime Dieudonne and Ricky Rapa Thomson, the company expanded its operations to Ibadan – rather than Lagos, Nigeria (the country's commercial capital) – later in 2020 after the first hint in the previous year.
Safeboda, a bike hailing Company Launches In Ibadan.
In 2018, Bolt's (Taxify) boda and Uber's Moto started testing motorbikes known as boda in East African Swahili language in Uganda. This followed the prominence of SafeBoda as the primary operator of boda ride-hailing service in the country.
In view of this recent development, the strategy of SafeBoda allows it to be different from Bolt and Uber in mode of operations. According to the company, SafeCar would operate on cashless policy, zero negotiations and fair commission for drivers. This is made possible by its SafeBoda wallet which allows users to send money at no cost and as well pay taxi operators. The company had received a license earlier this year to operate in the fintech space after it became the first recipient of the Google Africa Investment Fund in December 2021.
Its superapp also allows it to deliver essential domestic services since it began e-commerce in April 2020 – the period of coronavirus pandemic that saw to the decline in the need for on-demand ride-hailing services.
Uber launches UberMoto; a new mobility service in western Nigerian city
Commenting on the launch, SafeBoda co-founder and director, Rapa Ricky Thomson said: "We're very excited to launch SafeCar in our Super App with a safer, more convenient solution than what is offered in the market. We've talked to drivers and passengers, tested our product, and we are going to change transportation in Uganda forever. We are going completely cashless."
"Car drivers have the same needs as boda boda drivers and SafeBoda can provide a great livelihood for all. Our drivers will be happy and make more money with SafeBoda. We are in the business of making communities thrive, and our car drivers will now join us," he added.