South African startup, BusyMed secures investment from LionPride.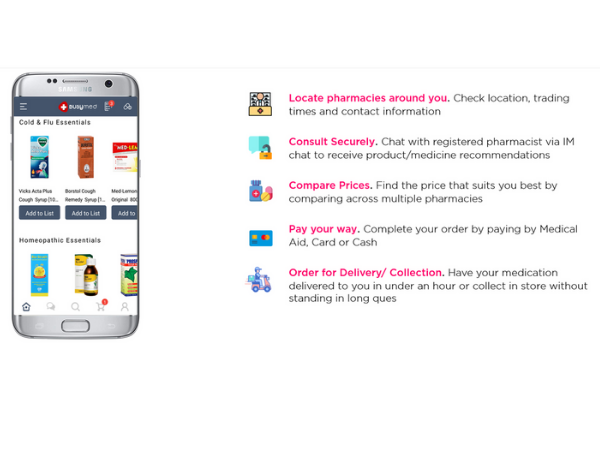 South African e-health startup BusyMed has secured investment from a local venture capital firm, LionPride Investment Holdings through its agility fund.
The startup connects consumers directly to pharmacies through a digital platform, while giving access to online consultations and prescriptions as well as medication purchases with fast home delivery.
The founder of BusyMed, Mphati Jezile said, "We're excited about the opportunity this investment provides us. The startup aims at improving pharmacies' engagement with their communities through technology and by doing so brings access to quality healthcare into everyone's home.
The undisclosed investment from LionPride will be used to develop the platform and also build customer and revenue base.
CEO of LionPride, Deven Govender said, "The agility Fund is an impact investment fund that invests in ventures that have a social benefit whilst providing a potentially high yielding investment for our investors. It's great that we can support a young and talented entrepreneur like Mphati in a venture that utilizes technology to enable access to healthcare for communities across the country. Not only do we see human potential in Mphati and the impact of Busymed in South Africa's communities, but as a  fund manager the investment has to make sense as well, and we believe it  does."
Mphati Jezile disclosed that HAVAÍC, an investment and advisory firm that focuses on early-stage, high-growth technology businesses helped BusyMed to raise funds from LionPride.
During that time, BusyMed was pre-revenue and had challenges of commercialization. HAVAÍC then supported Busymed by providing Mphati with advisory assistance to help him source the funding he needed to build the business.
Managing Partner at HAVAIC, Ian Lessem said, "We are incredibly excited to have assisted Mphati and BusyMed with concluding the investment and partnership with LionPride. In Mphati you have an entrepreneur who is committed to making a difference in the healthcare sector by adopting technology platforms, and we cannot wait to see BusyMed develop and grow, and are thankful to have been a small part of their exciting journey."
BusyMed was founded in 2018 by an entrepreneur named, Mphati Jezile.