South African startup Merge App raises investment of $100k from Platform Capital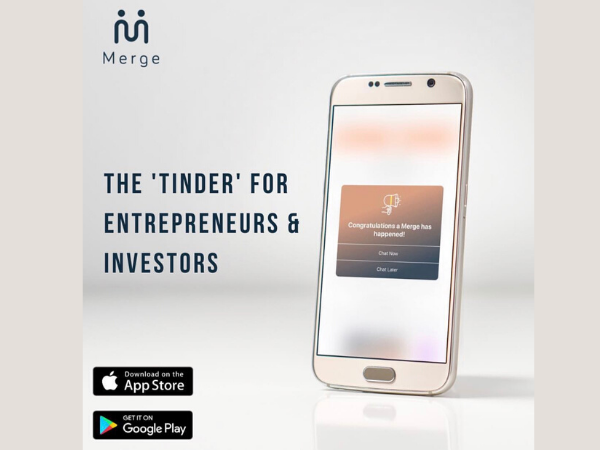 South African, startup Merge has raised an investment of $100 000 from Nigerian investor Platform Capital.
Merge is a  marketplace platform that allows start-ups and entrepreneurs to connect with a network of investors that suit their funding needs through an app and web-based platform.
According to a statement by Platform Capital,  Merge has partnered with Silicon Valley based firms Aspenify which helps automate the process of connecting people, and WhiteSpace X, a global network of accelerators.
The fresh investment from Platform Capital came after the startup pitched to the investor at the South Africa innovation summit.
Co-Founder of Merge, Zander Mathee said, "This investment from Platform Capital is the partnership that we have been waiting for. The synergies are unparalleled and the access to international markets will definitely put us in a stronger position going forward. The platform has already taken us to Silicon Valley where they exposed us to its tech ecosystem and deep network; we are now partnering with leading technology companies to accelerate our growth.
"Dr. Akindele joining our board as Chairman is one of the most valuable additions we can make as a start-up; learning from his business experience, and accessing his insights & general views on life are a privilege that we will not take for granted. Working together, we will change the African narrative and create a more connected world in which access to funding and mentorship opportunities are available to all. Together, we will inspire others to 'Dream Big'," Mathee further stated.
Also, Partner of Platform Capital,  Dr. Ponmile Osibo said, "Globally, sub-Saharan Africa has the greatest disparity in finance supply for MSMEs, with a gap 4.5x the current supply of $70 billion. Merge provides an excellent opportunity to close this gap by providing a level playing field for entrepreneurs in Africa and around the globe to have access to finance. Democratizing access to finance via technology is the next frontier for the investment space and Merge is leading the charge. We are delighted to partner with Zander and Brandon, two young, passionate, and driven entrepreneurs with a knack for problem-solving. We are certain that Merge will become the 'Tinder' of investments matching innovative founders to willing investors."
CEO and Founder of Aspenify, Steve Hanney said, "Aspenify is excited to be teaming with Merge to co-develop the world's first global hub for Entrepreneurs, Investors, and Accelerators to connect, collaborate, innovate and grow together. As joint-partners with Unicorn and Platform Capital, we have a bright future together."
Currently, Merge generates revenue by offering referrals to accelerators and venture capital firms.
Since the firm was founded in 2017, it has over 1,000 entrepreneurs and over 200 as well as over 300 ventures funded.