South Africa's Blue Label Telecoms Secures Cell C Restructuring Deal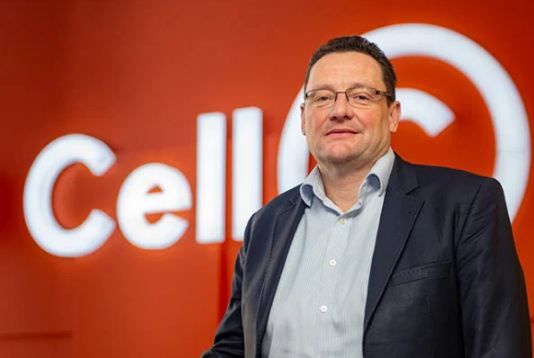 To improve its finances and liquidity, South Africa's Blue Label Telecoms announced on Thursday that it has reached an agreement to restructure and refinance mobile operator Cell C's 7.3 billion rand ($411 million) debt.
A crucial and final element in Cell C's rescue plan, which also involved deleveraging its financial sheet and supplying operating cash, is the agreement with the mobile operator's owners and lenders. As of 07:44 GMT, shares of Blue Label, which acquired a 45% holding in Cell in 2017, were up 5.6% to 6.6 Rand.
Since buying the share, Blue Label has been working to help Cell C get out of debt. The Cell C recapitalization, it claimed in a statement, will increase the value of its investment and restore shareholder value.
According to the terms of the deal, The Prepaid Company (TPC), a Blue Label subsidiary, will provide Cell C 1.03 billion rand to satisfy the debts owed to secured lenders by paying 20 cents for every rand of debt, in accordance with the acceptable compromise offer.
Secured lenders who chose to maintain their investment in Cell C will give the carrier money under a new loan agreement in an amount equal to the compromise offer, it continued.
According to Blue Label Telecoms, the new loan arrangement will have an aggregate capital face value that is 2.75 times the amount advanced, be secured, and carry interest.
In addition, Cell C shares will be distributed to all participating lenders in the new loan. In order to increase its ownership to 49.53%, the carrier will also offer shares to Blue Label via a rights issue.
TPC will pay a total of 1.5 billion rand to buy Cell C's pre-paid airtime, which will boost Cell C with its working capital needs. According to the release, TPC also agreed to raise the remaining 1.6 billion rand from financial institutions.
Cell C's Chief Executive Officer Douglas Craigie Stevenson stated that immediately after the recap, Cell C would have achieved significant decrease in the debt of the business to enable the firm move forward and make the business more streamlined.
"The recapitalisation was the final and critical pillar of Cell C's turnaround strategy; deleveraging the balance sheet, providing liquidity to operate, and putting the company on a trajectory of growth and long-term sustainability," stated Stevenson.
"We are immensely pleased and humbled to have received the support of our many stakeholders, in particular our shareholders, our infrastructure partners who showed belief in our new model, bought into the new business strategy and supported the vision of the turnaround and our customers for their patience."