South Africa's Declining Tech Hiring Space Must not be Overlooked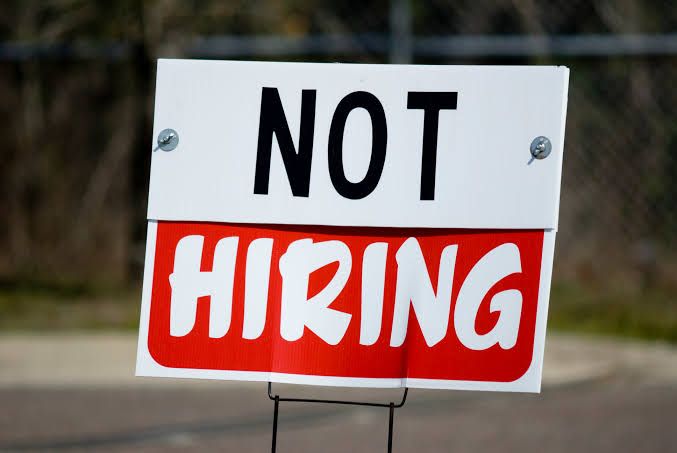 2023 did not start with the buzz that came with 2022. The global tech space was humbled by recurring layoffs with stakeholders looking skeptical to invest as a result of a devastating inflation. Amidst this, the entire global tech industry is earnestly waiting for a return to normalcy. Along with the layoffs, funding activities had fallen by a mile in subsequent quarters, leading to a fall in startup performance and tech hiring in Africa.
While South Africa, the continent's most developed economy, has yet to experience an increased number of layoffs and shutdowns like her African neighbours, the country has seen a decline in tech hiring. Reports claim that South Africa's tech industry is still experiencing a decline in hiring. The report comes as large international technology businesses continue to make life miserable for their workers by dumping them. This is confirmed by the most recent CareerJunction Employment Insights, which examines trends in supply and demand for online jobs using information acquired by Saongroup South Africa, which partners with more than 5,000 of the nation's top recruiters.
While recruiting activity climbed by 2% annually from February 2022 to February 2023 across many local industries, the research depicts a gloomy picture for hiring in the technology industry. The development is in response to a growing global wave of significant layoffs, which included corporate behemoths such as Google, Facebook parent Meta, Microsoft, IBM, Salesforce, Amazon, Dell, Indeed, IBM, Ericsson, Salesforce,and SAP in moving to cull their workforce.
"The technology sector is listed among sectors that have seen the biggest decline in hiring activity over the past three months, with a 14% drop in hiring across several verticals, including software development, data analysis, data warehousing, database design and development, and data administration roles," said CareerJunction.
What Else Do the Reports Say on Tech Hiring?
The global wave of large-scale layoffs continued unabatedly, according to the research, and more corporations introduced restructuring plans, which started late last year. As a result, the demand from companies for these roles decreased.
A Quick Checkup on African Startups, as Tech Layoffs in 2023 Hits 50% of 2022 Total
In a previous survey published in January, CareerJunction found that hiring activity in the local tech sector decreased by 6% from November to December 2022 on a month-over-month basis. This year, businesses like Telkom, Naspers, Mara Phones, and the cryptocurrency platform Luno have all announced layoffs. Recently, it appears that the trend of layoffs has increased as businesses like Facebook and Amazon announced a second round of layoffs.
"The decline in hiring activity was driven by a slowdown in recruitment across the information technology, and the admin, office and support roles – which saw a 17% decline," notes CareerJunction.
Last week, Amazon revealed it would shed an additional 9,000 positions across its Amazon Web Services, human resources, and advertising businesses, as well as Twitch live streaming. Following a reorganization process outlined last year, the e-commerce behemoth laid off 18 000 employees before making the announcement.
CEO Andy Jassy wrote in a memo that was posted on Amazon's corporate site that the firm had opted to be more streamlined in its costs and personnel given the uncertain economy in which it resides and the uncertainty that remains in the near future.
Investors are obviously not very generous like they've been in the previous years. With a greater percentage of Africa's investment coming from the west, it is clear that a Western problem becomes an African problem as well. Right now, South Africa's startup space is losing its supply chain, which has made hiring difficult.
What to Note
The result of the loss of Africa's supply chain is the falling employment statistic in South Africa's tech hiring. Prices of goods from gasoline to food and cars have soared in the West, factories and banks have been forced to shut temporarily or permanently due to parts shortages, and consumers have been forced to consider their spending rate. The ripple effect of this is that investors consider their areas of investment due to the global uncertainty, and as this happens, South African CEOs will in turn consider their rates of employment.
Don't get me wrong, it is not that Africa has stopped being the sweetheart of foreign VCs and investors; a good number of VCs and investors are just more cash constrained at the moment while the rest are being very careful. In spite of a crazy year in 2022, Africa still had a record funding year.
The IMF claims that South Africa's social and economic problems are getting worse, posing a risk of stagnation in the face of an extraordinary energy crisis, constricting infrastructure, growing logistics bottlenecks, an unfavourable external environment, and climate shocks. While employment remains below pre-pandemic levels and unemployment is near record highs due to already high poverty and inequality, the services sector's recovery will encourage job creation in 2022.
Moreover, the economy is still vulnerable to external shocks, capital flow instability, and variable commodity prices as a result of Russia's conflict in Ukraine and tighter global financial conditions. It may be time for the nation to take stock of its substantial stock of foreign assets, low level of foreign currency debt, diversified economy, sophisticated financial system, and adaptable exchange rates to fix this issue.