A Quick Checkup on African Startups, as Tech Layoffs in 2023 Hits 50% of 2022 Total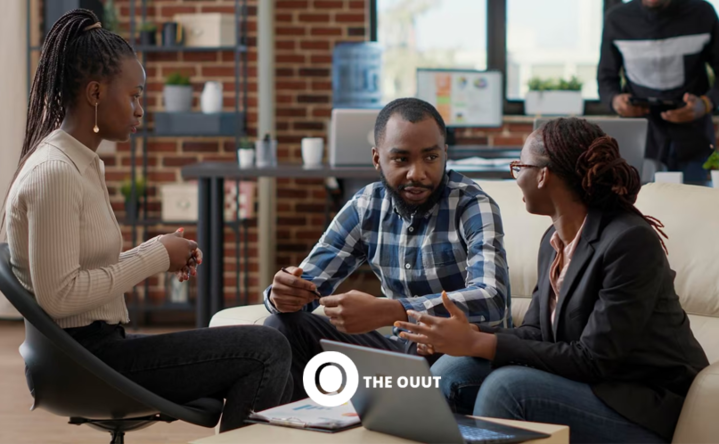 2022 was nothing close to a glorious 2021 for the global tech startup ecosystem, funding for the year dipped by 35%  YoY from the 2021 record, contracting by 19% quarter over quarter (QoQ) in Q4'22 to reach $65.9 billion, nearing pre-Covid funding levels. This brought total venture funding in 2022 to $415.1 billion —Deal volume, however, fell by only 4% YoY in 2022, reaching 36,177 deals according to CB Insights 2022 State of Ventures report.
However, this was only the beginning of the tech startups' woes that calendar year, as tech companies and startups faced an existential threat that claimed many and forced those who escaped to lay off their workforce just to save cost, according to data from Layoff Tracker. This was the largest layoff in history, as the Great Recession of 2008-2009 saw only about 65,000 tech workers lose their jobs, and in 2020, when the COVID-19 pandemic ravaged many parts of the world, 80,968 workers were laid off.
Africa also had its fair share of the woe, although most African tech startup s did not disclose how many employees were affected, according to a TechPoint Africa Intelligence report, at least five startups were involved in a layoff event in the continent's number tech startup destination, Nigeria, making Nigeria number one in Africa, and Kenya was second with four startups.
Despite this, African startups were the least affected, as African startups funding in 2022 shattered records in terms of capital raised, making it the only region globally with an upward trend, raising over $4.84 billion in 2022, a 7.62 percent increase from $4.46 billion in 2021, number of deals, and number of investors, according to the Big Deal report.
African Tech Startups that Laid Off Staff in 2023
However, it's not yet Uhuru for the tech industry as the previous year's wild wind of layoffs has crept into 2023, as tech giants such as Google, Amazon, Meta, Microsoft, and Paypal, among others, have made large-scale layoffs since the beginning of the year amid a global economic downturn. According to data from Layoffs.fyi, a website that tracks job losses in the tech sector, the tech industry has laid off 108,346 workers so far in 2023. This accounts for approximately 67.2% of the total number of tech layoffs recorded last year: 160,997.
In Africa, Chipper Cash, an African cross-border payments platform, announced last Friday a second round of layoffs in less than three months after cutting approximately 12.5% of its workforce (affecting its engineering team the most).
The company's vice president of revenue announced the news on LinkedIn, stating that "all areas" of Chipper Cash's markets were affected this time. "Friday was a sad day for Chipper Cash, as many talented people were laid off," he wrote in his post. "For my network: there is an incredibly talented pool of individuals across the U.S., U.K., South Africa, Nigeria, Kenya, and more. They are all highly experienced in managing large, multicultural teams and fintech projects. Recruiting, HR, Marketing, Pricing, Product, Analytics, UX, Research, Legal, and other areas have all been impacted."
Although the company did not provide an exact number of employees affected, multiple reports indicate that approximately one-third of its workforce (100 employees) was affected.
Furthermore, Telkom, the South African telecommunications group, has announced that it will begin a restructuring process that will affect 15% of its 11,000-plus workforce.
The company stated in a statement on the Johannesburg Stock Exchange news service that the process will affect all business units and subsidiaries and is intended to ensure the group's sustainability.
African Tech Startup Funding in January 2023
Again, according to Abel Boreto, Novastar Ventures, as reported by A New Touch Africa in its VC Predictions: Layoffs To Increase In The African Startup Ecosystem 2023, there may be a funding slowdown in Africa by venture capital firms this year:
"My 2023 prediction is that things will worsen before they improve — down rounds, layoffs, closures, and bridge rounds will continue to rise in the African startup ecosystem," he said.
Although the year is still in its early stages of the first quarter (Q1), some research indicates that investors are gradually pulling back. This implies that raising capital for new and existing startups may be difficult.
Unlike January 2022, when over $400 million was raised across 44 deals, January 2023 saw 31 startups secure over $100 million. In January, 5 startups raised funds in the North African region and 4 in the South African region, while the West and East regions of the continent shared 13 and 9, respectively, with the big four leading their respective regions.
Five of the 33 startups announced undisclosed funding, with South African gaming startup Carry1st securing $27 million, the largest funding disclosed for African startups in January 2023.
Conclusively, while African tech startups narrowly avoided the disaster of 2022 due to their impressive performance in the first quarter of the year, they may not be so fortunate this year as the current economic downturn is slowing down big-ticket funding for African startups.