TradeDepot, B2B marketplace acquires Ghanaian-based Green Lion to drive expansion across Ghana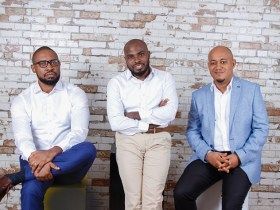 TradeDepot, a leading B2B eCommerce platform that connects micro-retailers with distributors and manufacturers of fast-moving consumer goods (FMCGs), has announced the acquisition of Green Lion, a fast-growing B2B eCommerce platform in Ghana, for an undisclosed sum. This will help the company expand and provide seamless service delivery.
TradeDeport will acquire Green Lion's assets, Ghanaian contacts, and staff as part of this deal. Since its founding in 2018 by Jorge de Rojas, Enrique Moreno de la Cova, and Miguel de Rojas, Green Lion has been dedicated to improving access to essential goods and services and allowing digital commerce for local businesses in Ghana.
Green Lion had created fintech solutions to help traders get funding and the Wysr digital ledger, which shops use for inventory management and bookkeeping. TradeDepot will use green Lion's data, technology, and robust logistics operations to link more local stores in more Ghanaian cities to suppliers and provide them with finance choices such as loans or BNPL support. The company's ShopTopUp platform includes the BNPL service.
Green Lion claims to have completed 29,854 transactions with 4,404 customers, making it one of Ghana's most popular B2B e-commerce platforms. It has a presence in four locations as of September last year, with intentions to expand after raising debt capital from Global Social Impact Investments. It also aimed to reach 15,000 clients by the end of the year. TradeDepot was exclusively operational in Accra, Ghana's capital city, before acquiring Green Lion.
TradeDepot, formed in 2016 by Onyekachi Izukanne, Michael Ukpong, and Ruke Awaritefe, uses its warehouses and fleets of drivers to distribute FMCGs to its network of micro-retailers across Nigeria, Ghana, and South Africa and recently raised $110 million in series B funding. The Series B round is still one of the largest in Africa for B2B e-commerce platforms.
Across Africa, TradeDepot has created a network of premier consumer products brands and SMEs. It has also developed a proprietary risk score engine that predicts creditworthiness based on a retailer's buying history, previous payback performance, and other associated data factors. In addition, the company offers a wide selection of consumer items to SME shops in its network through its ShopTopUp platform and credit lines that allow these retailers to access inventory and pay in installments as they sell to their customers.
The CEO and co-founder of TradeDepot, Onyekachi Izukanne, said, "Ghana represents a significant market for consumer goods in Africa, and we are excited to bring the Green Lion team onboard to drive growth and prosperity for more retailers and distributors in the country. We look forward to deepening our relationship with the market and working with more partners to maximize the opportunities that abound in Ghana and beyond."
"We are delighted to be joining the TradeDepot family and continuing our work to help neighborhood retailers across Africa thrive. It is an exciting time for B2B eCommerce in Africa, and we are thrilled by the opportunity to drive more value in the Ghanaian ecosystem and all over the continent." Jorge de Rojas, a representative of Green Lion, said.
TradeDepot snaps $110 million in Series B funding led by IFC