Treepz Relaunches App as Africa's Foremost Car-Sharing Marketplace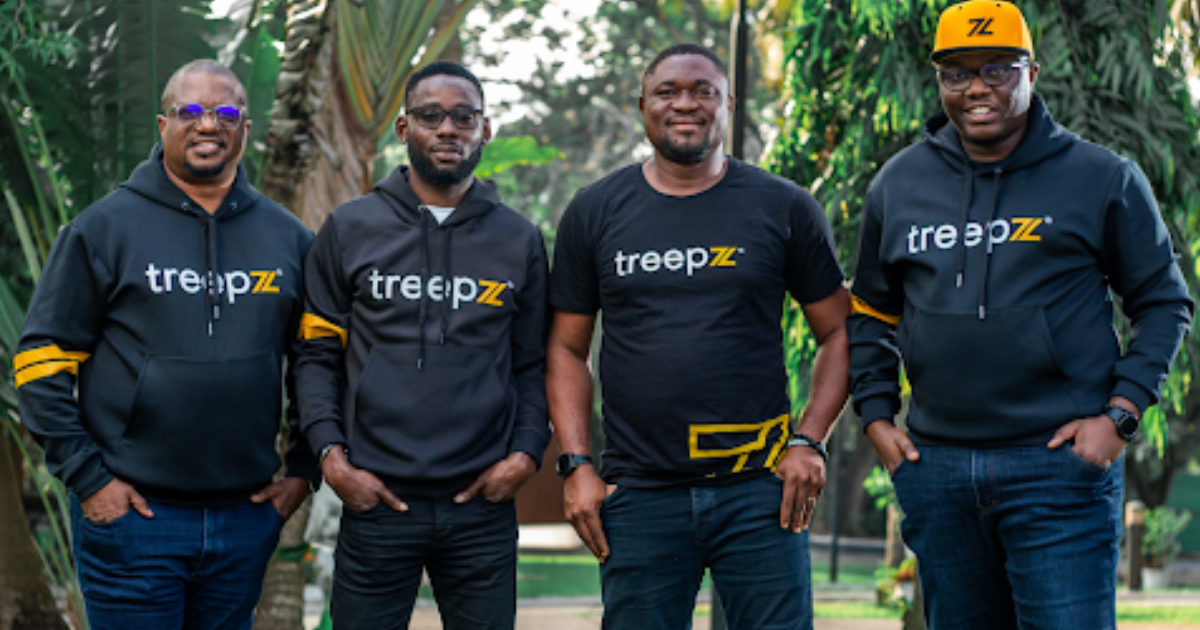 Treepz, the leading African mobility company, has launched a new innovation in Africa that reimagines car ownership and mobility on the continent. The company has re-launched its consumer-facing app as the first car-sharing marketplace in Nigeria, Ghana, Kenya, and Uganda, serving more than 26 million vehicle owners in Africa today. The marketplace allows car owners to rent out their vehicles for short to long-term periods, providing a more affordable and sustainable option for mobility in Africa.
With over 600 million Africans living in urban areas and less than 44 cars per 1,000 people, the OICA reports that , the demand for affordable transportation options is high. Treepz's car-sharing platform addresses this need by allowing people to rent a car only when they need it and for flexible rental periods. This helps reduce traffic congestion and carbon emissions, leading to a more sustainable transportation system.
According to the CEO of Treepz, Onyeka Akumah, "The new Treepz is an exciting innovation for transportation in Africa. We are making better use of the more than 26 million vehicles available on the continent to provide commuters with an enjoyable and fun transportation service as they travel for work or simply enjoy a smooth ride across the safaris in the continent. Today we are regarded as the largest car-sharing marketplace in Africa, and we have seized that opportunity with the technology we've built for hosts (vehicle owners or rental companies) to manage their inventory, reach new customers, and track their growth. While guests who book from these hosts have the luxury to select their dream car for work, pleasure, or exploration with a vetted driver."
What You Should Know About Treepz's Car-sharing Marketplace
The car-sharing market in Africa is expected to grow at an annual rate of 20% from 2020 to 2030, with a projected market value of $500 million. Treepz, as Africa's largest car-sharing marketplace by market size of their operations, is well-positioned to take advantage of this growth and provide an affordable and sustainable transportation option for people across the continent.
The newly launched marketplace is available on iOS and Android and offers a wide range of vehicles, including sedans, SUVs, vans, and buses. Renters can search for vehicles by inputting their location and duration and choose from a list of several car owners, makes, and models. Car owners can set their prices, availability, and long-term booking discounts, among other functionalities.
Notable businesses such as Wakanow and Tekexperts in Nigeria, Twiga Foods and Diamond Trust Bank in Kenya, and many more organizations in Africa have already been using the Treepz solution for their staff. Now, Treepz is rolling out the consumer side of the service to make access to vehicles for rent easier.
Treepz is backed by notable investors such as Google, SOSV, Goodwater Capital, Techstars, and GIIG Africa Fund, among others, which adds credibility to the company and its new marketplace.
Passive Income for Car-owners
In addition to providing an affordable and sustainable transportation option, Treepz's car-sharing platform provides a new income stream for vehicle owners in Africa. Many Africans own cars that sit idle for a significant portion of the day or week. By renting out their vehicles through Treepz, owners can earn extra income and offset the cost of owning a car.
Treepz's car-sharing platform also provides benefits to businesses and organizations in Africa. For example, companies that use Treepz can provide their employees with a cost-effective and convenient transportation option, which can help improve employee satisfaction and retention. Also, Treepz's platform can help organizations reduce their carbon footprint by providing a more sustainable transportation option for their employees.
Overall, Treepz's new car-sharing marketplace has the potential to revolutionize transportation in Africa. By providing an affordable and sustainable transportation option, the platform can help reduce traffic on the roads, among other benefits.