Trustee Announces Guinea Fintech Week 2023 to Drive Digital Financial Inclusion and Innovation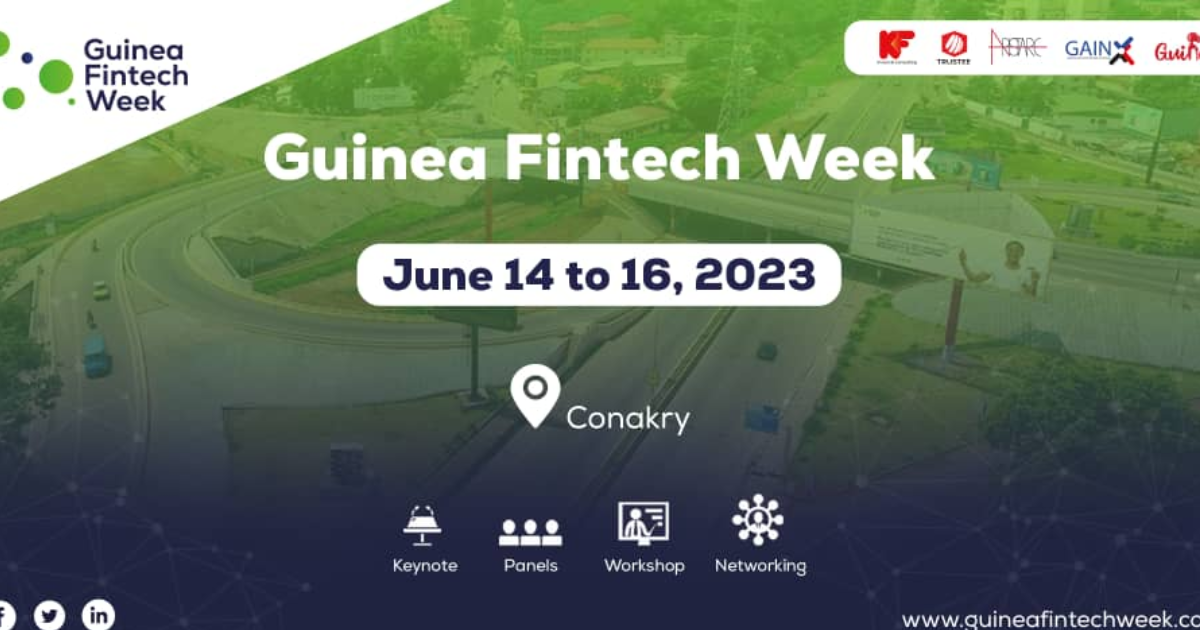 Trustee, a leading international organization promoting financial inclusion and innovation, has announced Guinea Fintech Week 2023, which will be held from June 14-16 at the luxurious Palm Camayenne hotel in Conakry, Guinea.
Furthermore, the event is organized in collaboration with KF invest & consulting and will bring together a diverse group of digital finance leaders, investors, entrepreneurs, regulators, and policymakers.
The theme of this first edition is "Empowering the Unbanked through Digital Finance." Also, Guinea Fintech Week 2023 aims to promote financial inclusion, particularly for underserved populations in Guinea.
Also, the event will provide an opportunity for participants to share knowledge, experiences, and best practices on how digital finance can expand access to financial services and enhance economic growth.
Announcing the 3-day event which is the first of its kind in Guinea, Ibrahima Kalil KABA, CEO of Trustee said, "We are thrilled to be organizing Guinea Fintech Week 2023 in partnership with the Guinea regulators and policymakers. Our goal is to promote financial inclusion and innovation by bringing together key players in the digital finance industry. We look forward to a fruitful and engaging event that will help move the needle on financial inclusion in Guinea."
Activities Lineup for the Guinea Fintech Week 2023
Panel Discussions: Expert-led discussions on key issues in digital finance, such as the regulatory environment, fintech ecosystem, investment opportunities, and financial literacy.
Workshops: Interactive sessions on topics such as blockchain technology, mobile payments, digital identity, cybersecurity, and more.
Networking Events: Opportunities for participants to connect with peers, potential partners, investors, and mentors.
Exhibition stands for startups and SMEs
Startup Pitch Competition: A competition for innovative fintech startups to pitch their solutions to a panel of judges and win prizes.
Furthermore, Guinea Fintech Week 2023 which is expected to attract a wide range of participants, including representatives from financial institutions, startups, regulators, investors, and international organizations couldn't have come at a better time than now as the country has been making efforts towards attaining a very financial inclusive society with recent data showing that the level of financial inclusion has increased not because of banking institutions or decentralized economic systems, but because of the offer of digital financial services. With an evolution of the proportion of the adult population with an account going from 7% in 2014 to 23.5% in 2017. While this percentage remains low, it is essential to help financial institutions to better understand the needs of this population to adapt their products and provide financial education for young people.