Ugandan fintech, Emata, wins Catapult: Inclusion Africa 2021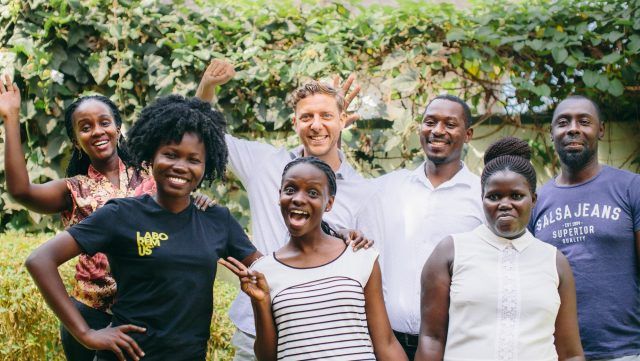 The Catapult: Inclusion Africa 2021 finally came to an impressive close on the 27th of May 2021.
At the virtual closing ceremony where a total of 14 startups presented their pitch to a panel of esteemed judges, Emata, the Uganda-based agri-fintech startup was announced as the winner of the Best Catapulter Award.
As winners of the third edition of this fintech development program, Emata will be trained for investment readiness, undergo one-on-one mentorship.
As the overall winner of the Bootcamp, Emata also received €5000 ($6,000) in LHoFT prize money and free entry and accommodation to attend the upcoming "African MicroFinance Week" in October 2021.
Every #CATAPULTAfrica startup is a winner, and joins a family of alumni we're incredibly proud of, but 1st place this year goes to…
? @Emata_UG – Congratulations team! ?
Well done to runners up @mosabi, @nokwary, and the rest of the cohort who ALL impressed the jury. ? pic.twitter.com/h17A257whv
— CATAPULT: Inclusion Africa (@CTPInclusion) May 27, 2021
The first runner-up of CATAPULT: Inclusion Africa was awarded to Mosabi, a Sierra Leone-based Fintech and Edtech hybrid. The fintech hybrid unlocks financial opportunities through innovative learning.
The second runner-up was awarded to Nokwary Technologies, a Ghanaian startup developing voice-based interfaces for financial services, to facilitate financial inclusion of the technologically illiterate.
Emata is a fintech startup that targets the underbanked in Uganda, focusing on farmers' cooperatives. It provides them with access to crucial banking services that they might need. By interacting with Emata's digital platform, cooperatives can register farmer deliveries, update prices, create payment schedules, and share daily SMS updates with farmers.
Bram van den Bosch, CEO, and co-founder of Emata sheds light on the fintech's innovative offering.
"Access to formal and affordable financial service is crucial for farmers to prosper, and we think Emata solves this sustainably and innovatively that ultimately strengthens the entire ecosystem. Catapult and the LHoFT have offered us a platform to meet, discuss with and learn from great founders and investors. We look forward to putting this into action as we scale up in Uganda and beyond."
The thriving fintech ecosystem has made some initiatives to promote financial inclusion by providing ways for the underbanked and unbanked in hard-to-reach places to obtain banking services. Individuals are frequently refused access to these services due to stringent conditions that are out of reach for most people, resulting in a lack of access to items such as loans.
Catapult Inclusion Africa focuses on companies trying to make a difference in such situations and empower groups left behind by the traditional financial system.
Automating most manual processes offers instant and affordable loans to farmers with advanced credit scoring tools that allow them to invest in the productivity of their farms.
Catapult: Inclusion Africa 2021
Developed by the Ministry of Foreign and European Affairs' Directorate for Development Cooperation and Humanitarian Affairs with key strategic partners, the program aims to help selected fintech startups grow, develop, network, and secure funding.
The Bootcamp served to build bridges for business between Africa and Europe and helped the Fintechs connect with an international set of investors and Venture Capitalists. During the 10-day online program, participating fintech's were provided insight into a range of topics including business model mapping, investment readiness, funding, and capital raising, social impact, scaling strategy, building teams, operational management, and pitch development.
Kenyan based Pezesha wins CATAPULT: Inclusion Africa Awards.