WhiteBIT, One of Europe's Leading Crypto Exhanges Expands to Nigeria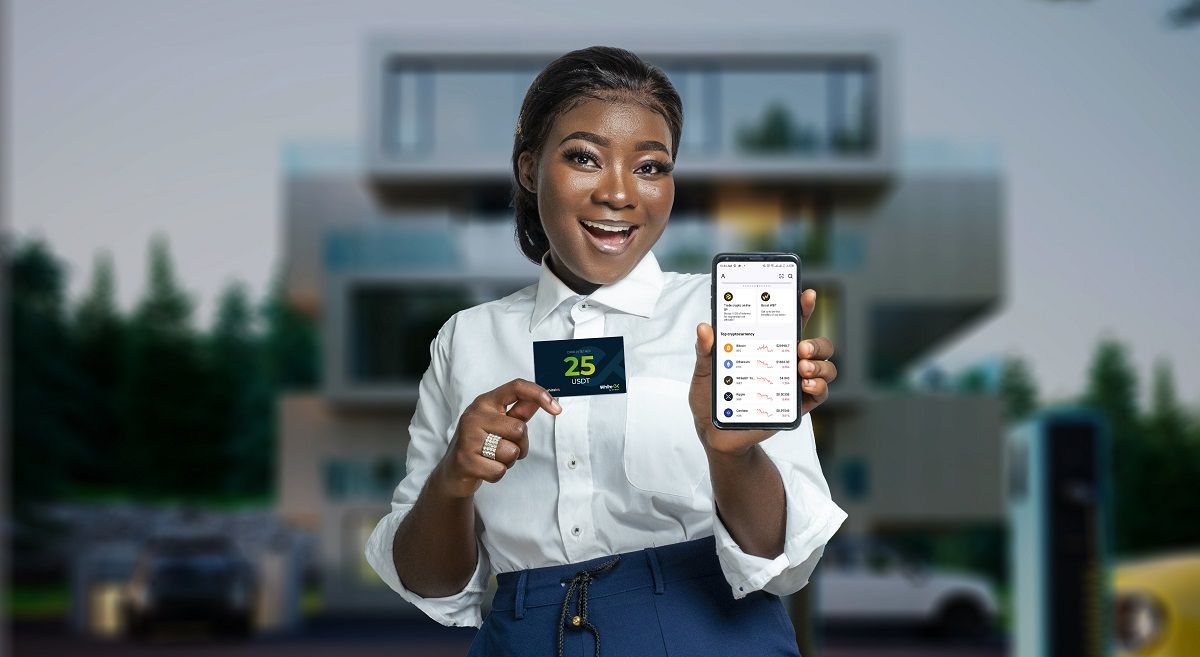 WhiteBIT, one of Europe's leading cryptocurrency exchanges, has made its official debut in Nigeria, marking a significant milestone in its global expansion efforts. With a steadfast commitment to security, liquidity, speed of execution, and user-friendly trading tools, WhiteBIT is poised to revolutionise the cryptocurrency landscape in Nigeria.
Also, the decision to establish a representative office in Nigeria aligns with WhiteBIT's objective of promoting the widespread adoption of blockchain technology and fostering growth in the global cryptocurrency community. By leveraging Nigeria's robust demand for blockchain technology, WhiteBIT aims to position the country as a thriving hub for finance and blockchain advancements.
Volodymyr Nosov, CEO of WhiteBIT, emphasised the strategic importance of the Nigerian market, stating, "Our Company's mission is to achieve mass adoption of blockchain technology and increase the cryptocurrency community worldwide. Opening a representative office in Nigeria is a logical step for the development of WhiteBIT and the cryptocurrency community as a whole. Nigeria understands the prospects that cryptocurrency holds, and there is a significant public demand for blockchain technology. Nigeria has the potential to become a center of finance and blockchain technology, making it the perfect launchpad for WhiteBIT in Nigeria."
Furthermore, WhiteBIT's entry into Nigeria comes at a time when cryptocurrencies are gaining popularity in the country. This move will enable both novice and experienced traders to engage in seamless and secure crypto transactions, providing easy access to a wide range of digital assets.
What You Should Know About WhiteBIT
As one of Europe's largest cryptocurrency exchanges, WhiteBIT boasts a user base of over 4 million individuals worldwide. With more than 350 trading pairs and a maximum daily trading volume of $2.5 billion, the platform facilitates spot, margin, and futures trading with adjustable leverage of up to 20x.
Also, WhiteBIT has gained recognition for its dedication to security, ranking among top three most secure crypto exchanges according to CER.live. Furthermore, an independent audit conducted by Hacken has awarded WhiteBIT with the prestigious AAA rating, solidifying its position as the second most secure exchange globally.
The platform implements robust security measures, including identity verification, two-factor authentication (2FA), and an Anti-Phishing code, to ensure transparency and protect user accounts.
WhiteBIT's expansion into Nigeria signifies its commitment to driving cryptocurrency adoption and providing Nigerian traders with a secure and user-friendly platform. With its advanced trading features and stringent security measures, WhiteBIT aims to play a pivotal role in Nigeria's growing cryptocurrency ecosystem, contributing to the country's position as a leading center for finance and blockchain technology.