Why Rise in Startup Founders Need More Startup Accelerators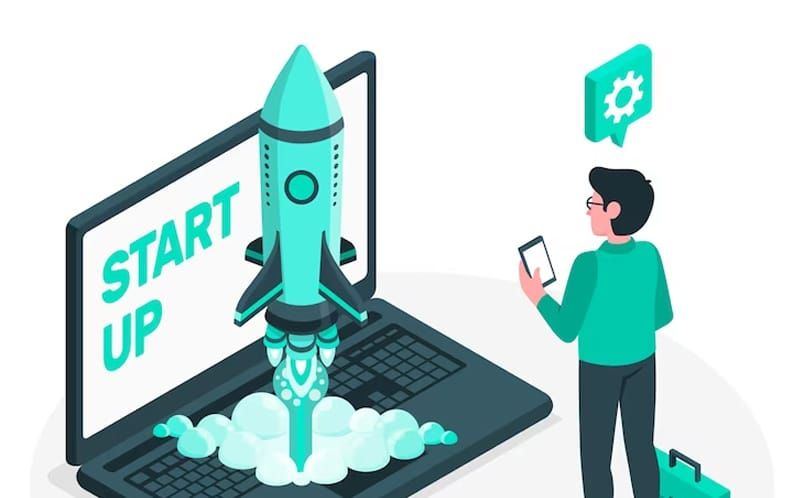 Achieving success is a pursuit that necessitates a clear vision and guidance. This is why accelerator programs are crucial, as they provide the opportunity to transform ideas and innovation into viable and scalable businesses.
Every entrepreneurial venture begins with a concept; whether you possess an innovative idea for a product or a groundbreaking service. However, the process of turning your idea into a thriving business involves careful planning, self-control, thorough research, and sufficient funding.
Most founders (often College graduates or former employees) starting from nothing may lack the necessary financial resources to support their ventures. This is why accelerator programs provide a means for them to overcome this obstacle and gain the necessary support for their businesses.
During the early stages of a business, accelerators offer significant value by providing mentorship and guidance from experienced entrepreneurs and industry experts. They also provide startups with valuable networking opportunities and potential partnerships, enabling them to establish their presence in their respective industries.
With the emergence of accelerators, it is becoming increasingly common to witness a surge in African entrepreneurs. These aspiring founders seek acceptance into accelerator programs, which offer them valuable opportunities to establish a strong foundation for their startups.
The Role of Accelerator Programs
Just like other business ventures, a major stumbling block for African startups is access to capital investment. Many banks are wary of investing in startups which are considered high-risk ventures.
Furthermore, Early-stage investments are seen as risky by investors due to the market's unpredictability. Unpredictable markets hinder entrepreneurs from securing financial support for early-stage investments.
To fill the void, startup accelerators have taken up the challenge of identifying entrepreneurial companies in their early stages and offering the required seed funding and business development to make them profitable.
Renowned international accelerators like Y Combinator (YC) and Techstars have played a significant role in fueling the rise of support and opportunities for African start-ups. Notably, success stories like Flutterwave, Wave, and Paystack (acquired by Stripe) can be attributed to their participation in the Y Combinator accelerator program.
Also, cARscan, Zulzi, Droppa, BrandBook, Fixxr, and Lightbulb Education are among the successful start-ups that have emerged from the I'M IN incubator programs.
Why African start-up needs more accelerator programs
Building something scalable involves networking, strategic planning, pitching, sales, negotiation, and overcoming rejection. This is where accelerators and incubators play a crucial role.
Although program characteristics differ, they generally position themselves as avenues for founders to gain access to resources and opportunities. Through this access, entrepreneurs can connect with networks, and investors, receive guidance and obtain support to transform their vision or prototype into a viable business.
Undoubtedly, this enticing opportunity is one reason why the most renowned programs are notoriously challenging to gain entrance to. The prestigious Y Combinator program accepts merely 1% of its applicants, while Techstars reportedly has an acceptance rate of around 1% to 2%.
Notably, more than half of the African tech startups that received funding in 2022 participated in accelerator or incubator programs. Start-up accelerators provided funding to Trivia Billionia, Torche Africa, Flexpay, and WizzPass, among others.
However, YC has experienced a decline in its involvement within the African startup ecosystem. In its latest W22 batch, only twenty-four startups from Africa were included, representing approximately 6% of the total startups in the cohort.
After the previous cohort, there was a notable change in the trend as YC accepted fewer African startups. In the subsequent S22 batch, only eight African startups were included, reflecting a significant 63% decline compared to the previous cohort.
In the latest W23 cohort, YC accepted a mere three startups from Africa, representing the lowest number in recent years. Considering YC's significant influence in the African tech funding market, the continent's prospects may appear bleak if the global accelerator abandons its pan-African aspirations.
What happens when there are not enough accelerator programs?
When accelerator or incubator programs are lacking, entrepreneurs often seek support from angel investors for significant financial backing. In such situations, angel investors typically prioritize financing over providing extensive mentorship or guidance to startups.
While some angel investors bring valuable expertise and industry knowledge, the level of mentorship can vary significantly. Startups may not receive the same comprehensive support, networking opportunities, and hands-on guidance that accelerator programs typically offer.
Thus, startups may struggle to find the necessary support and expertise to navigate the challenges of building and scaling their businesses. Establishing a prosperous business is a journey that necessitates a roadmap and guidance. Every accomplished entrepreneur has learned from another, highlighting the importance of mentorship programs.
Merely securing funds without business acumen can lead entrepreneurs to encounter further obstacles. This highlights the need for additional accelerator programs in Africa to offer comprehensive assistance packages for the growing number of startups on the continent.