Yellow Card Becomes Africa's Largest Centralized Exchanger as it Facilitates $1.75B in Transactions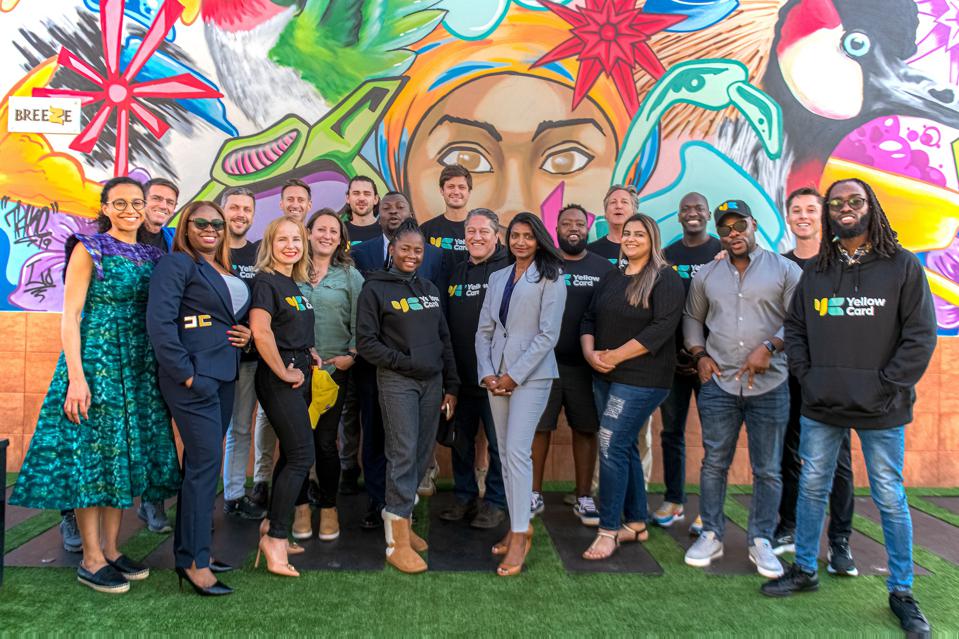 Yellow Card, a Pan-African cryptocurrency exchange founded by Chris Maurice and Justin Poiroux, has become the largest centralized exchange in Africa, having facilitated $1.75 billion in transactions since its launch in 2019. The platform currently boasts 1.4 million users and enables users to purchase cryptocurrencies using fiat currencies and send them across borders. Unlike centralized exchanges like Coinbase, where customers store their tokens hoping for appreciation, the average Yellow Card customer keeps their money on the platform for less than five minutes. The exchange lets users send money to 16 countries on the continent and has streamlined the process of converting crypto back to local currencies at the other end of the transaction.
Yellow Card's success in Africa is in part due to a large number of underbanked population and a fragmented payment system, which has led to increased adoption of cryptocurrencies. The payment framework in Africa is quasi-colonial, with roughly 80% of cross-border payments originating from African banks and processed offshore, mostly in the US or Europe. This results in higher costs and processing times that can take weeks. The banking system in Africa is broken, even among mobile money providers and telcos, and payment operators in the continent are not connected, with only 2% of 2,000 payment networks talking to each other. This presents an opportunity for crypto to fill the gap left by the traditional banking system, as crypto payments facilitate cross-border transactions in real time.
Yellow Card's success is due to its ability to offer a similar experience to Block's Cash App. Users deposit money, purchase BTC or USDT, and then send it off within minutes. With a valuation of $200 million and $57 million in funding from investors like Jack Dorsey's Block and Peter Thiel's Valar Ventures, the company aims to expand its services throughout the continent. Maurice hopes to make Yellow Card a billion-dollar company by being the first to take advantage of the opportunities in each African country.
Yellow Card's user-friendly interface, low transaction fees, and fast processing times have made it a popular choice among African users. The platform's ability to facilitate cross-border transactions in real-time is particularly important in Africa, where many turn to alternative payment methods. The demand for alternative payment methods in Africa has driven the adoption of cryptocurrencies, with many turning to crypto for solutions.
Yellow Card has played a crucial role in driving cryptocurrency adoption in Africa by providing an accessible and user-friendly platform for buying, selling, and sending cryptocurrencies across borders. The platform has also streamlined the process of converting crypto back to local currencies, making it easier for users to access their funds. As the largest centralized exchange in Africa, Yellow Card has helped to bridge the gap between traditional banking systems and the growing demand for alternative payment methods, paving the way for increased crypto adoption in the continent.