Leveraging Tech to Tackle Youth Unemployment in Nigeria: Spotlight on Selected Edtechs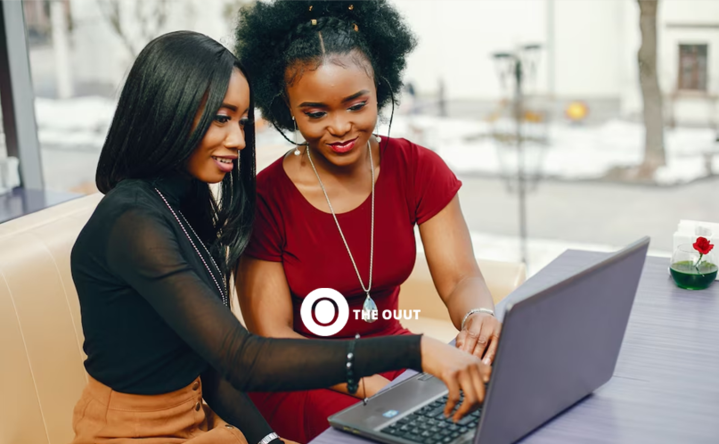 Unemployment has long been a problem in Nigeria, particularly among young people. According to the National Bureau of Statistics 2022 youth unemployment rates report, the country's youth unemployment rate was approximately 53.40%. This is further exacerbated by the fact that one out of every five people looking for their first job was born in Africa, and this figure is expected to rise to one in three by 2050. Africa has the world's youngest population, and its workforce is expected to outnumber that of the rest of the world combined by 2030.
There has been a surge in tech startups on the continent in recent years, which presents a significant opportunity for economic growth and shared prosperity. This, however, will be reliant on whether the next generation is empowered to reach their full potential and is equipped with the necessary skills. Currently, 87% of African business leaders are concerned about the availability of critical skills, highlighting the significance of preparing African youth for the future of work. Because of the continent's high unemployment rate, governments across the continent have been looking for creative solutions, one of which is leveraging technology to reduce youth unemployment.
Although the tech sector has seen an increase in activity over the last decade, with record amounts in VC funding in 2021 and 2022, many startups complain about the lack of qualified tech talents for hire, compounding the monstrous unemployment rate. According to a 2020 Ernst and Young report, Nigeria's talent pool is limited and insufficient. According to the report, one of the most significant challenges faced by Nigerian fintech startups is attracting and retaining quality talent in data analytics, cybersecurity, and software engineering. Furthermore, according to a 2020 joint report by Google and the International Finance Corporation (IFC), there are only 700,000 professional developers in Africa,
Tech for Jobs: Addressing Youth Unemployment
The IFC report emphasizes the importance of developing more tech talent to strengthen the ecosystem and provide meaningful employment for Africa's burgeoning youth population.
One promising solution has been the use of technology to create job opportunities in the creative industry. Nigeria's creative industry is expanding, and technology has made it easier for creatives to showcase their work to a global audience. Young people with abilities in graphic design, animation, video editing, and content creation can use technology to provide their services to clients all over the world through platforms like Fiverr and Upwork.
Furthermore, digital skills training is one way that technology can be used to combat youth unemployment in Nigeria. As the world becomes more digital, having digital skills is becoming a requirement for many jobs. Young people can gain the skills they need to compete in the job market by receiving digital skills training. The government can collaborate with technology companies to provide young people with digital skills training. Google Digital Skills for Africa, for example, offers free digital skills training to young people, allowing them to learn at their own pace and from any location.
Several edtech startups in Nigeria are working to democratize tech skills and bridge the tech talent gap, preparing the teeming Nigerian youth for employment. Decagon is one of these startups, which offers a six-month intensive software engineering training program to young Nigerians. The program teaches participants the fundamental skills needed to become full-stack developers and connects them with job opportunities in top-tier tech firms. Andela, another edtech startup, connects global companies with African tech talent. Andela provides a four-year paid fellowship program that includes training, mentoring, and placement with top-tier technology firms. Other edtech startups offering Nigerian youth escape route from the unemployment conundrum are:
How Tech Startups are Tackling Youth Unemployment in Africa
Other Edtech Startups Tackling Unemployment in Nigeria
Semicolon Africa: Founded in 2019 by Sam Immanuel, is dedicated to preparing young people and businesses in Africa for the digital economy by providing the necessary technological skills for Africa's growing tech industry. The startup, based in Yaba, Lagos, provides a one-year intensive training program focused on problem-solving, software engineering, and business management skills. Following the program, participants are connected with hiring partners or assisted in developing their products to the MVP stage if they choose to pursue entrepreneurship.
Talent QL: Adewale Yusuf, Opeyemi Awoyemi, and Akintunde Sultan launched the firm in 2021. Talent QL is an African-focused talent recruitment and outsourcing company. The company has a "talent pool" where developers can join and be vetted before being linked to opportunities. Due to global demand for senior developers, they discovered that many of the talents were foregoing local opportunities in favor of companies abroad with larger pockets and perks. As a result, in February 2022, they launched Alt School Africa to develop a pipeline of junior talent capable of progressing to senior positions. The AltSchool program consists of a 9-month software development training program followed by a 3-month internship program. Students receive a diploma certificate from the startup, which is offered in collaboration with Michael and Cecilia Ibru University.
Based in Lagos, Nigeria, Utiva is bridging Africa's tech talent gap by making it simple for Africans to access premium technology skills via a collaborative and remote learning model. Utiva also has an employee matching system that makes employers aware of talent and skills. They provide courses in data science, product management, product design, cloud computing, and other areas. Utiva was one of 23 startups chosen for the Future of Work Accelerator in 2021. A program designed to help startups use technology to increase access to digital skills, find jobs, build careers, and prepare for the future of work.
ALX Africa: Founded in 2004 by Fred Swaniker, ALX together with its partners, MasterCard Foundation and Room provide world-class training to the next generation of technology professionals, innovators, entrepreneurs, and business leaders, preparing talent to join the global workforce and influence innovation across the tech landscape.
Nigeria's youth unemployment rate is a significant challenge that requires innovative solutions. Leveraging technology is one solution that has shown promising results. By providing digital skills training, and opportunities in the creative and tech industry, the Nigerian edtech startups are helping young people create a more diverse and robust job market and a secure future for themselves.