How To Leverage On Tech Talent Pool To Enhance Palestine Startup Ecosystem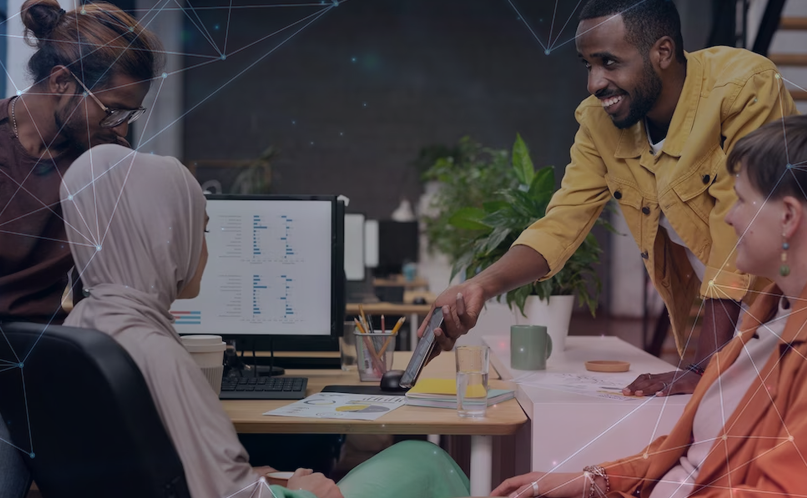 The MENA region constitutes some interesting ecosystems. While some countries compete to attain and remain A-list ecosystems, some are still in struggles of trying to build, develop, or scale theirs. This shows various diversity and the growth of the region in general. It can't be denied that some ecosystem struggle due to some situations beyond their control. Circumstances such as cultural influence, insecurity, governmental policies and a few more are responsible for the slow growth. Without a general review or resolution of such situations,  some countries in the ecosystem might continue to find it difficult to develop. On the other hand, there are a few ecosystems in the region that must put in extra effort to attain realistic, one such ecosystem is Palestine's.
The Palestine Ecosystem
Palestine's history with trade has been a long and complicated one. Before the advent of technology, trade in Palestine was conducted through bartering and the exchange of goods. The region was an important trading hub in the ancient world. Merchants from all over the Middle East and beyond came to trade in the bustling markets of cities like Jerusalem and Hebron. The region was also a major source of spices, oils, and other goods. Trade was also conducted through the use of caravans, which would travel across the region to bring goods to different markets.
Despite the lack of modern technology, trade was an important part of the economy and culture of Palestine. Fast forward to the 21st century where technology is now the "Main Trade". The nation's tech ecosystem is not yet mature enough, especially when compared to that of neighbouring countries.
According to research, The Palestine startup ecosystem struggles. When compared to trending and scaling ecosystems within its region such as Egypt, Dubia Kuwait and more, Palestine's struggle is evident.
Reality Of Its Growth
Scaling seems to be a difficult task for the tech ecosystem in Palestine. Issues such as conflict with neighbouring countries have harmed the nation's tech industry. In such a situation, it becomes difficult for startups to access resources, capital, and markets. The lack of infrastructure and access to unrestricted technology has also hindered the development of its ecosystem. The Israeli occupation has also harmed the level of internet penetration in Palestine.  This has had a direct impact on the ability of tech companies to reach customers and develop new products.
While the aforementioned are very valid challenges for the ecosystem, there is also the challenge in its tech talent pool. This challenge of talent is limiting the growth of the tech industry in Palestine and hindering the development of innovative solutions to the many challenges faced by the region. The pool's subquality and recent decline are a result of several factors, including limited access to job opportunities, and the lack of investment in the tech industry. In as much as the nation's tech talent pool is witnessing a drift,  it has not been abandoned.  In a report  by Globes in 2021  " 22,000 tech graduates were unable to find jobs in the fields that they studied as well as an additional 5,000 unemployed Palestinian engineers available for immediate employment." In 2022, research by Portland Trust also made an interesting revelation. It was discovered that the state of unemployment for graduates in technology, engineering and mathematics (STEM) subjects caused many students to move away from tech courses. Instead, they now settle for other favourable courses when employment is concerned. The nation's tech pool also does not exhibit quality practical skills the talents. "Qualitative data from industry leaders highlighting the deficit of practical experience and exposure"-Portland Trust
Leveraging On Tech Talents In Palestine
Technology talent is essential for the development of a tech startup ecosystem. It is the foundation upon which the rest of the ecosystem is built.  Talents provide the skills and knowledge necessary to create and maintain, initiatives that will develop the ecosystem. Without the right talent, an ecosystem cannot thrive. It is also necessary for innovation and advancement. By connecting the right people with the right skills, tech ecosystems can create new products and services that can be used to drive economic growth and maturation. Tech talent is also key to staying ahead of the competition and avoiding the industrial curve. By having the right talent in place, tech ecosystems can develop new technologies and solutions faster than their competitors.  The importance of quality and sufficient tech skills within a given ecosystem cannot be over-emphasized.  It has the potential to develop an ecosystem, by increasing tractions and trade via uniquely produced initiatives.
Possessing a tech pool with potential, there are a few ways Palestine can leverage its tech skill pool to develop its ecosystem.
1: Invest in educational initiatives for quality tech education and training:
Investing in educational initiatives is key to providing access to quality tech education and training in Palestine. According to the World Bank, investments in tech education provide the creation and adaptation of new technologies, technologies Palestine needs to scale. Investing in initiatives that focus on developing the technical skills of the local population is important. There should also be the provision of access to the latest technology and training opportunities. These are essential to support the growth of the tech ecosystem.
Support can be given to programs that focus on teaching coding, web development, and other technical skills, as well as providing access to online courses and training materials.  Investing in initiatives can provide mentorship and support for local tech entrepreneurs and innovators and will foster a culture of innovation and collaboration in the nation's tech sector. Via these, Palestine can ensure that the tech ecosystem is well-equipped to provide quality tech education and training to its citizens.
2) Creation of incentives for hiring and retention of tech talents
The potential to create incentives for tech companies to hire and retain tech talent is available in Palestine. By providing tax incentives, grants, and other forms of financial support to tech companies, development can be achieved. Counties like Bahrain have taken this initiative to develop and assist its ecosystem. The Palestinian government could create a supportive environment for tech companies by providing access to resources such as training, mentorship, and networking opportunities. This would help to create a more attractive environment for tech companies to hire and retain tech talent. Although the likes of Visit Palestine Tech, offer a few training, more effort needs to be put in place to see the numbers change.
Tasheen, Palestine tech regulator can create a regulatory framework that encourages tech companies to hire and retain tech talent.  Providing access such as ensuring that tech companies can access the necessary visas and permits needed to hire and retain tech talent. By creating these incentives, the Palestinian tech startup ecosystem could become more attractive to tech companies. Such attraction can create a more vibrant and successful tech industry.
3) Establish public-private partnerships to provide resources and mentorship to tech entrepreneurs.
The tech ecosystem in Palestine has the potential to be a major contributor to the country's economic growth. Establishing public-private partnerships is another key step in providing resources and mentorship to tech entrepreneurs in the region. Such partnerships could involve government initiatives, private companies, and non-profit organizations working together to provide access to capital, technology, and training. As a result, a strong network of support for tech entrepreneurs can be developed.  The network will enable their ideas and launch their businesses.
Additionally, public-private partnerships could provide mentorship and guidance to tech entrepreneurs. This becomes a support system to navigate the complexities of the tech industry and succeed in their endeavours. By creating an environment of collaboration and support, public-private partnerships can help to foster the growth of the tech condition in Palestine.
Leveraging the  Palestinian tech talent pool has the potential to develop the nation's startup ecosystem in the region. Tapping into the potential in this talent pool, startups can benefit from a community of experienced and newbie professionals. The skills and experience provided will foster success.
Following the highlighted steps can encourage the provision of tech-related jobs locally.  As a result, economic opportunities for Palestine youths are accessible. This encourages them to launch into tech. Likewise, the presence of a vibrant startup ecosystem can help to attract foreign investment, therefore stimulating the economy.