MTN to get $204m revenue boost as the US plans to lift sanctions on Iran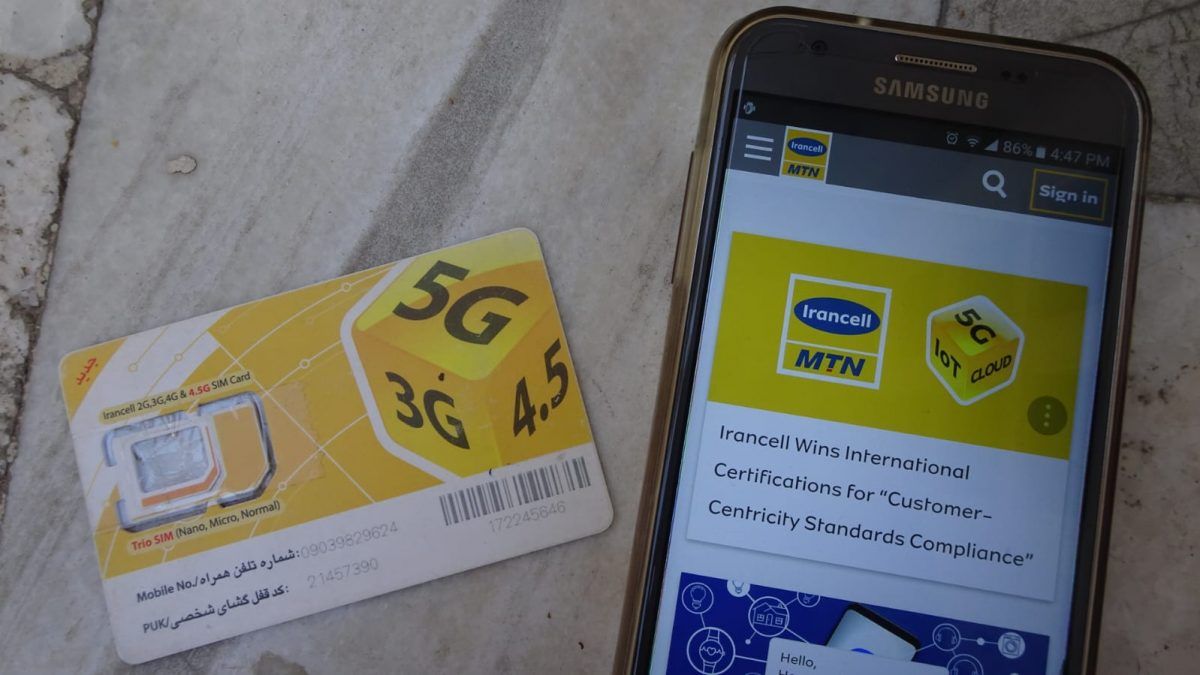 There are indications that the recent move by the US government to lift its sanctions on the Iranian economy may significantly benefit the MTN Group, the largest telecom operator in Africa.
The Telco which has a minority 49% investment shareholding in MTN Irancell has been unable to repatriate any money from the country since 2018 due to sanctions imposed by the US government, alongside other leading countries.
However, if the sanctions are lifted the group would be able to repatriate as much as 2.8 billion rands ($204 million) from the country, according to sources familiar with the matter.
The genesis of these sanctions dates back to 2010 after Iran fell into dispute with the US over its nuclear activities. Several sanctions, including one covering the country's financial services sector, were put in place. This made it extremely difficult to make large transfers of capital and foreign currency.
However, when the former US president, Barack Obama assumed office, he signed an accord with Iran in 2015, that lifted these sanctions and MTN was able to repatriate about $1 billion at the time.
In 2018, the sanctions came back into effect after former U.S. President Donald Trump withdrew from the nuclear accord signed by his predecessor.
This lead to the loan repayments owed MTN being stuck in the country.
MTN's troubles with repatriating funds
This is not the first time the MTN Group will be having this kind of issue. As a global brand with operations in different countries, the group has often faced regulatory issues from different countries in the course of trying to repatriate its funds.
In Nigeria for example, the group ran into trouble in 2018. The telco was accused of illegally repatriating huge profits from the country in other to avoid paying appropriate taxes to the government.
Nigeria's then Attorney-General, Abubakar Malami, released an incriminating report alleging accumulated tax liabilities totaling about $2bn.
In the letter, Malami said the liabilities followed a 10-year "revenue assets investigation" which the Nigerian government conducted between 2007 and 2017.
Similarly, Nigeria's central bank sanctioned four banks — Standard Chartered, Citi, Stanbic-IBTC, and Diamond — for allegedly violating foreign exchange regulations and facilitating the repatriation of over $8.2bn on behalf of the company.
Light at the end of the tunnel
The new administration of Joe Biden is more in favor of the deal with Iran. Diplomats are hoping to have the landmark 2015 deal restored within the next few months.
This is a great boost for MTN's second-quarter plans because it should be able to withdraw some or all of the funds it's being owed in the country once sanctions are lifted.
The could help pay down the net debt of R44.6 billion reported in its first-quarter report. The company is already looking to sell its middle eastern operations in Syria, Afghanistan, and Yemen
IFC partners with MTN SA to expand MoMo network