Cloud Takeover: Massive Cloud Service Adoption for South African Businesses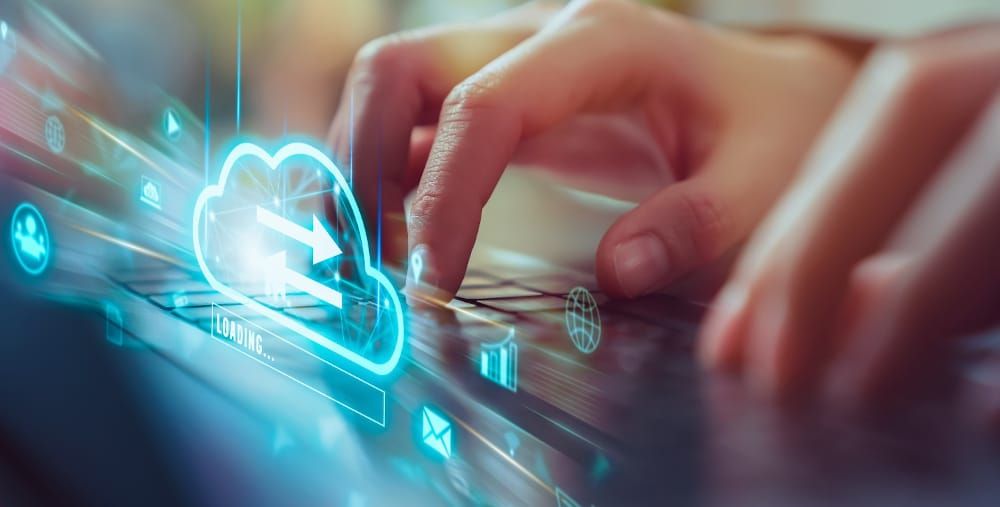 Cloud service allows for business flexibility, and that is just one of the numerous benefits it offers. Cloud has become essential to modern businesses as it enables the delivery of sophisticated information technology capabilities over the internet.
The separation of providers and consumers, the dynamic distribution of ICT resources, and some type of metering for reporting and payment are fundamental components of the Cloud's design. There are different ways to deploy the cloud. It may be a single company's exclusive capability, as with several major banks. It may be a publicly accessible private resource used by a group of users, as is the case in some sectors of the utility sector. Or it could be a freely accessible, commercially-oriented public resource that is owned and operated by a private organization.
Greater scalability is offered by public cloud services like Amazon Web Services (AWS), for example− leveraging IS, allowing SaaS providers to focus more on their mission-critical applications to their customers. Businesses that are hesitant to use public cloud have options with private cloud; it isolates workloads onto dedicated hardware to assure performance activities and produces lower costs; scalability is accomplished via physical hardware.
A lot of African businesses are still focused on the 'should' we or 'shouldn't' we make the move dilemma. This is probably due to the high cost of accessing cloud services given the very slow pace of cloud service in most African countries. However, South Africa's cloud story has been commendable. Gartner predicts that global spending on cloud services will reach over $482 billion in 2022 and South Africa is positioned to benefit from this.
Cost of Accessing Cloud Service
When a company has made significant investments in legacy networks, the cost of migration to cloud architecture is a limiting factor. For risk-averse industries like financial services, where the cost of losing control and ownership of data is seen as an excessive risk, this is a serious concern. Although this expense can be reduced if the migration is gradual and the advantages of doing so can be seen right away.
Here is a remedy. Companies or organizations do not have to own computing infrastructure or data centers in order to integrate cloud technologies. Instead, companies can hire a cloud service provider to give them access to things like storage and applications. As a result, they can instantly access advanced skills. Additionally, they don't have to spend a lot of money constructing and maintaining on-site IT infrastructure.
Remarkably, South Africa is a special instance because the corporate sector is driving demand-side development in cloud computing services. The advantages of cloud computing for businesses of all sizes are becoming becoming more widely known. Local competitors Teraco, Dimension Data, and Africa Data Centres compete with international players like AWS, Google, and Microsoft that have operations in South Africa.
In that the corporate sector is driving demand for cloud computing and the technology is widely used across the nation, South Africa stands out as an uncommon scenario. This has created massive competition among data companies and has helped reduced the cost of integrating cloud services for businesses. While the governments in the selected African countries are promoting public cloud-computing services, in South Africa there is a preference for private cloud services, as this provides companies with a sense of security and control over their data.
Notable Cloud Tech in South Africa
Azure: Azure is one of the best cloud computing providers in Africa, which you can use for building solutions, testing, and deploying them without any hassle. It is a hybrid cloud platform that utilizes virtualization to differentiate the coupling between CPU and OS with the help of a hypervisor. The company recently announced a partnership with Oracle to provide direct connectivity between the Oracle Cloud Johannesburg area.
Amazon Web Service (AWS): One of the best cloud computing service providers, AWS offers a wide range of computing services to better manage your company's needs. Amazingly, AWS's services are versatile, scalable, and reasonably priced. AWS released its AWS SaaS Boost last year. The tool turns on-prem software into SaaS as open-source, distributed under the Apache 2.0 license. In August this year, Pick n Pay switched over all of its on-premises IT infrastructure to Amazon Web Services (AWS).
Africa Data Centres: With its out-of-the-box cloud computing services, Africa Data Centres empowers all kinds of businesses and enterprises in the continent. Most significantly, this cloud provider is built, designed, and run to the highest standards available, which are currently required by the top corporations for their cloud services. The whole infrastructure of Africa Data Centres was specifically designed to provide mobile users with cutting-edge cloud computing solutions. The company recently completed its new Johannesburg data center, based in its Midrand Campus and has just off construction of CPT2 Cape Facility.
Special Mentions:
Dimension Data
Teraco
Cloud Africa
Host Africa