Organizations of women in tech empowering African women to pursue careers and businesses in tech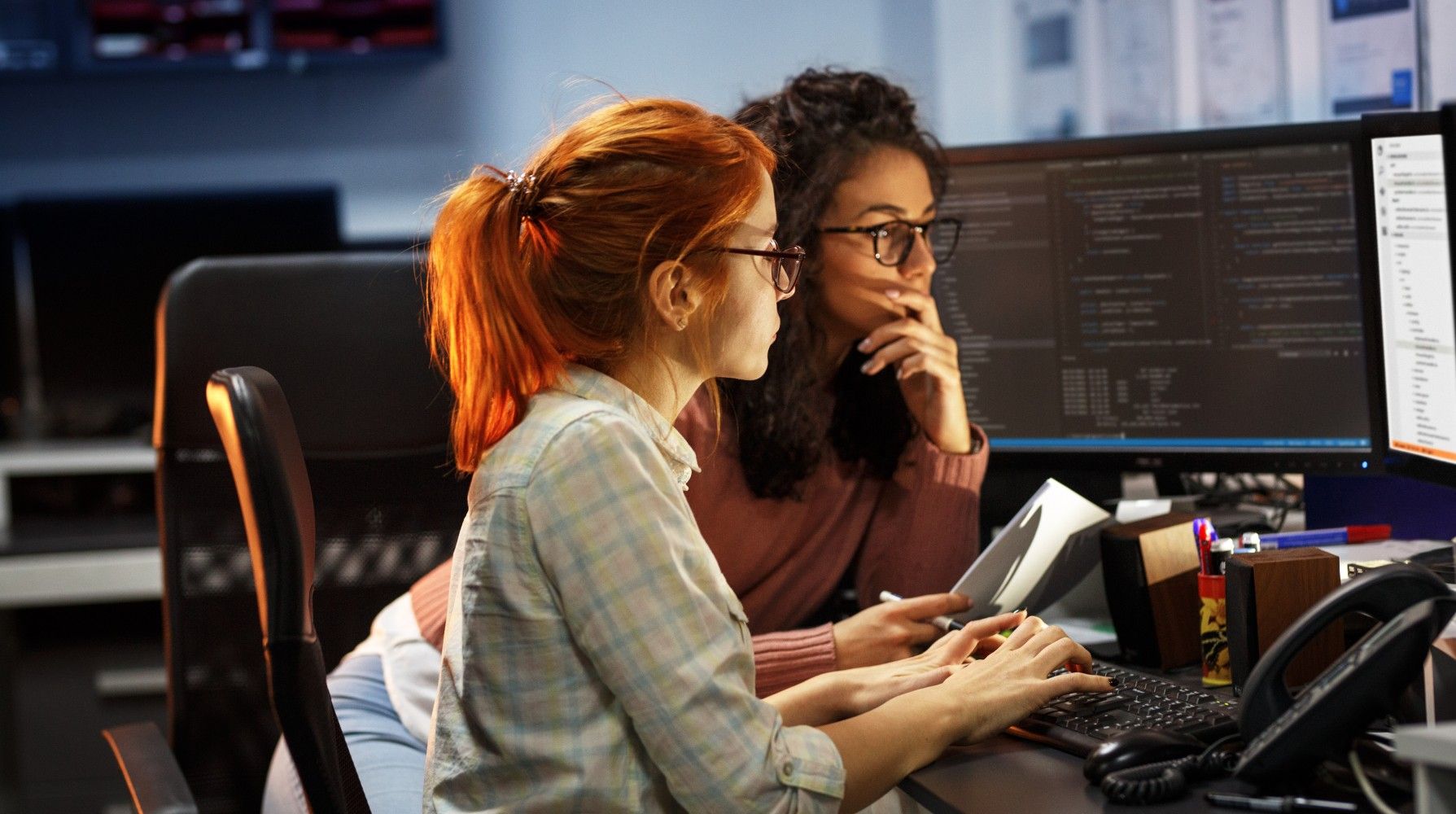 According to Georgina Varley, Gender diversity in the tech industry is smart economics. Despite receiving 50% less venture capital funding, global technology firms led by female entrepreneurs typically achieve a 35% higher return on investment than those run by men in 2019. The number of pioneering women in business is the highest globally. Data from MasterCard's Index of Women's Entrepreneurship reveals a vibrant market for female-led companies in Ghana and Uganda, where women make up 46.4% and 33.8% of their country's business owners, respectively.
The truth is Women have to more and a lot more needs to be done for women, the African tech space needs to devise deliberate measures to support women in tech and assist female-owned startups to do more and achieve more in the African tech space. Globally, men account for 92% of partners in the top 100 venture capital firms, and female-founded start-ups receive only 2% of total investments by venture capitalists. A disparity that underscores the need for more women at all levels of start-ups. And in Africa, only 9% of start-ups have women leaders, according to a 2016 study by Venture Capital for Africa, a Netherlands-based organization that connects start-ups to opportunities.
Within the continent, Senegal was the best performer with 36.8 percent while South Africa has the lowest number of women entrepreneurs active in the region at just 5.9 percent. The majority of African women entrepreneurs – 61.8 percent – said they started a business because they are taking advantage of the opportunity, rather than out of necessity. Sub-Saharan Africa does however also have the highest discontinuance rates – at 8.4 percent. Around 56 percent of women entrepreneurs in the region cite either unprofitability or lack of finance as a reason for closing down their business.
African female-owned startups will need support to deal with financial challenges that may accompany startups. Here are some organizations doing the most for female startups in the African space:
GirlHype
Miya's goal is to develop a pipeline of talent that the tech industry needs and to close the gender gap. Baratang Miya created GirlHype in 2003 with the sole purpose of empowering women and girls to be the best they can be, by giving girls from disadvantaged backgrounds the power and skills to pursue careers in tech and build a long and lasting successful career in the tech industry. The firm combines academic coursework and hands-on experience in the computer science industry to ensure that its graduates earn the necessary credentials and skills essential to have competitive prospects for both college and career providing the industry with strong, smart, and talented women. GirlHype, as an organization, is a Regional Ambassador for Technovation, which is a global tech entrepreneurship competition for girls. Girls take part in an entrepreneurship program to design an app that addresses problems in their communities.
The African Women's Development Fund (AWDF)
The AWDF has established itself as an innovative organization that has nurtured social justice, economic empowerment, and women's rights philanthropy in Africa. The AWDF was established in 2001 and has since supported movements and women-owned startups without mainstream sources of funding. In 2020, AWDF granted IN 2020 $8,902,980 to 126 women's groups in 32 countries in Africa, $407,000 was mobilized to support the response of women's rights organizations fighting COVID-19 and the Nigeria Anti Violence campaign. Since its inception, the organization has provided a $59m grant to 1371 women's organizations and startups in Africa.
Through grants provided by the AWDF, the effort of African women has been amplified and has helped bridge the gender gap in Africa's tech space. The organization provides different types of grants for women-owned startups in Africa. Grant requests can be made in between $5000 – $50,000. Grants over $20,000 are made to only the organizations that operate on a regional basis. AWDF makes grants in three cycles each year. Applications can be sent in at any time.
Code4Impact Project (c4i)
The c4i is a HACEY initiative funded by the United States Diplomatic Mission in Nigeria and powered by the Tech4Dev Foundation. The c4i project is a program that aims to increase the number of young women actively involved in technology in the African tech space. It embraces an experiential learning program that builds digital literacy, especially coding and analytical skills in 50 female students aged 18-24 in STEM fields in tertiary institutions in Lagos state to create community impact solutions around the new Global Goals. Through the course of the program, beneficiaries will be grouped in clusters of 10 with 5 girls in each group and will be assigned tutors and mentor developers who will help guide the beneficiaries on their projects.
Women Techsters
Women Techsters is an initiative of Technology Social Change and Sustainable Development (Tech4dev) and in partnership with Microsoft with the ultimate aim of improving the socioeconomic of Africa by providing skills that will elevate women from poverty. The initiative runs the fellowship program where women are allowed to access entrepreneurship opportunities in the technology space. At the fellowship, training on software development, product design, cybersecurity, product management, and data science, and artificial intelligence engineering are offered for one year using standardized learning curriculums across five learning tracks. The training is for three months, supported by a six-month internship and enrollment into a mentorship program.
Women's Technology Empowerment Center (W.TEC)
W.TEC has been working since 2008 to educate the wider public about the importance of gender equality in technology through training, speaking at conferences, hosting public discussions, media interviews, and presenting results and alumnae. The organization is a nonprofit organization committed to building a more inclusive tech ecosystem in Africa. W.TEC has encouraged women to pursue technology careers through supports and programs through technology pieces of training, mentoring, work placement, and research. The organization has been able to reach more and more women through budget programs which have yielded high results. 31,651women & girls reached through technology camps, afterschool clubs & other programs, 57.47%of girl-alumnae surveyed are using the technical skills and knowledge gained to generate income, 1800+women have started or grown business following SHE CAN WITH ICT training, 13 states have been covered in Nigeria. They say a good idea is just an idea until it is put into action; W.TEC is putting all their small ideas into action and has been sharing the light of tech with the African woman.
Women in Tech Africa (WiTA)
Women in Tech Africa is an organization with a focus on entrepreneurship expansion and multiplying the numbers of females in Africa's tech space. The organization is the largest female driving group on the continent with membership across 30 countries globally with physical chapters in Ghana, Nigeria, Malawi, Zimbabwe, Somalia, Germany, Ireland, Britain, Kenya, Tanzania, Mauritius, and Cape Verde with over 5000 members. Through its recruitment platform, WiTA has been able to help recruit competent women in tech in Africa into reputable jobs within and outside Africa. The organization engages African women in an annual program where it offers an extensive range of career and personal development workshops, enlightening discussions, and inspiring keynote presentations. Key events take place in these annual programs that give women the opportunity to master extensive knowledge in tech and business startups. For example, in collaboration with MTN Foundation in 2017, the MTN GirlCode sought to improve the number of ladies in the coding ecosystem in Ghana and encourage the number of females in the African Startup ecosystem. The training was in business validation, mobile app, and Internet of Things (IoT) development, and game and animation development. HerFuture Africa Boot Camp in collaboration with ATBN (UK) and Comic Relief trained participants in design thinking, ideation, project plans, and business model canvas and solution generation.
The increase in the quality of Human resources in tech in Africa will determine the pace of Africa's digital advancement, and because women make up a good number of the population, Africa's tech space needs her to advance even more. The likes of Google and Microsoft have done their bits for African women in March 2021, but more indigenous organizations need to step in and play their part in the advancement of tech in Africa.