SA health-tech startup, Quro Medical secures $1.1M expand its hospital-at-home service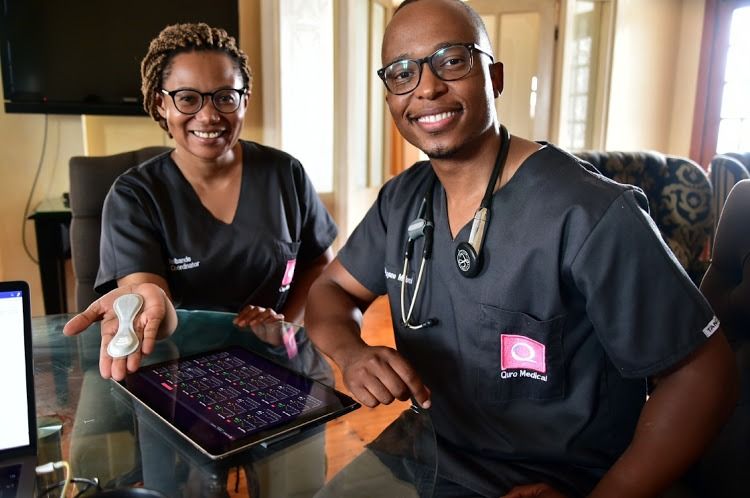 The Johannesburg-based health-tech startup, Quro Medical, has just raised $1.1 million in seed funding. The round was led by Kenyan and South African venture capitalist firms Enza Capital and Mohau Equity Partners.
The startup intends to use this funding to help scale its operation across South Africa, to meet the growing demand of clients who use their service. Eventually, they also plan to expand to other countries in the continent, while also attracting and retaining talents in the startup.
Quro, founded in 2018 by Dr. Vuyane Mhlomi, Zikho Pali, and Rob Cornish, leverages technology to make healthcare more accessible and affordable to people in South Africa. The startup operates a model where they provide medical services to patients in the comfort of their homes by leveraging technology. In the long run, the startup aims to build the largest virtual hospital ward in Africa, with superior clinical outcomes to conventional care at a lower cost.
Mhlomi had parents who faced chronic health challenges and he had to spend countless hours in the hospital waiting to see doctors. It was then he realized the pressing need to bring innovation into healthcare practice in South Africa. He would later get an opportunity to study medicine at the University of Oxford, and after his studies, return to establish Quro Medicals.
The startup believes that providing medical services at home leads to better clinical outcomes and improved patient experience. Adding that, it is safer to receive treatment at home because patients are also at risk of getting hospital-acquired infections when they are treated at the hospital.
Quro Medical currently has a database of close to 150 referring doctors and has over 90% of South African medical insurance schemes under their clients. The company also incorporates clinical data and remote healthcare monitoring to provide real-time, data-driven clinical interventions for patients.
With access to Quro Medical's Hospital at Home feature through their medical insurance, patients can receive round-the-clock care without breaking the bank. The startup has also entered into a partnership with MTN to enable improved connectivity, as most of their services, such as real-time tracking of patient vitals, are dependent on fast internet connection.
Speaking on the round, Mike Mompi, partner and CEO of Enza Capital, remarked that the COVID-19 Pandemic has affected the collective health systems of countries, and remote patient monitoring, and healthcare delivery will no doubt form a core part of the lasting solutions.
Speaking on the investment for Mohau Equity Partners, CEO Dr. Penny Moumakwa said, "We are very excited to be invested in Quro, they are a dynamic management team, building out a global medical solution that will showcase the ability of entrepreneurs on the African continent in advanced digital healthcare."
The COVID-19 Pandemic has no doubt revealed the importance of remote health care delivery all over the world and Quro Medical is proving to be a dependable solution provider in this niche.