Stitch Launches CashPay to Provide new Payment Option for African Users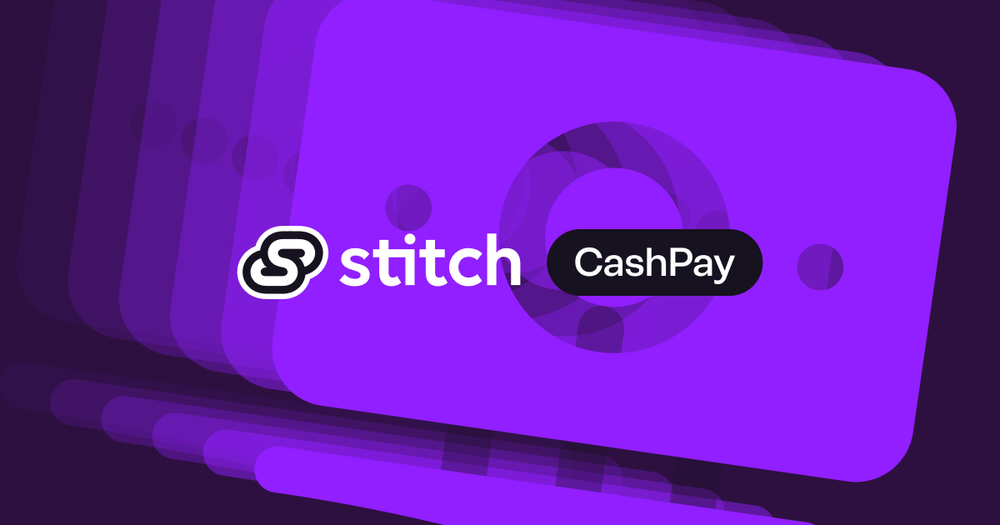 Stitch seems to be interested in every aspect of payments as the startup targets financial inclusion across Africa, beginning in South Africa. The South African payments infrastructure company, Stitch, has announced the introduction of CashPay, its newest payment option. Due to the rapid distribution of funds to a customer's digital account, businesses can now accept cash payments made at ATMs and retailers nationwide.
Dadan claims that using CashPay is easy. Consumers can choose the cash payment option, enter the cash payment amount, and then be provided directions to the closest cash-in location and deposit instructions. The business receives an immediate notification verifying the amount paid and a specific reference for easy reconciliation. The payment amount is automatically allocated to the customer's digital account.
Launched in February 2021, Stitch has offices with international workers in Cape Town, Johannesburg, and Lagos. LinkPay, a one-click checkout solution, was the company's flagship product when it was released in April 2022 after raising $21 million in Series A funding in February 2022. A variety of businesses can profit from the new service. Cash payments for premiums can be readily collected and credited by insurance companies; cash payments for online purchases can expand a business' customer base; and cash payments for ticket purchases at ticket outlets can be accepted by transportation firms.
It won't take much more development time to make CashPay available to current Stitch customers. For new Stitch users, combining CashPay with other payment options like fast EFT and direct transfer is simple and allows for seamless procedure reconciliation.
Disrupting Cash Payment
Cash still makes up nine out of 10 transactions in South Africa, despite the development of digital payments, according to BankservAfrica. According to a 2020 IFC survey, cash is the "easiest, fastest, and safest mode of transaction" for 95% of South African clients of informal small businesses and 63% of those of formal businesses.
Also read: https://theouut.com/how-stitch-became-an-african-fintech-force-in-just-1-year/
The founder and CEO of Stitch, Junaid Dadan, stated that the new Stitch CashPay is about choice. According to the founder, CashPay was established to provide consumers with even more options in how they choose to pay and to enable companies to reach those customers who would not otherwise be able to use their services.
Customers are digitizing their in-person and online payments, which is advancing new technological advancements. The new service from Stitch will make it easier for businesses to boost their sales volume. It will also put the banking sector in a better position than ever to start making money from the services. Also, the growth trends of real-time non-card payments and innovative payments are increasingly serving as a gauge for broader industry developments.
CashPay is an innovative solution that satisfies the requirements of a sizable portion of South African consumers who still choose cash payments. By making it easier to integrate payment methods, Stitch may assist businesses in expanding their customer base and improving operational efficiency. The introduction of CashPay solidifies Stitch's position as a top provider of payment infrastructure in Africa.