CBN Policies and Financial Inclusion: Open Banking in the Spotlight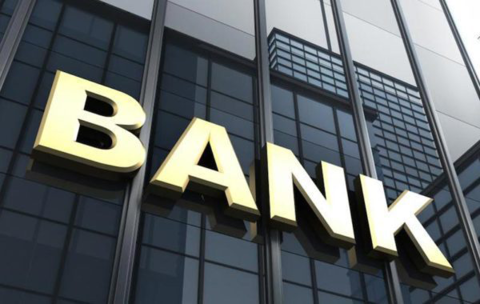 The Central Bank of Nigeria (CBN) in following up with its plans towards achieving financial inclusion in Nigeria has introduced an Open Banking policy, which is aimed at deepening financial innovation and inclusion in the country. The policy allows for the sharing of financial data between different financial institutions, third-party providers, and other authorized institutions in a secure and controlled manner. This will make it easier for individuals and small businesses to access financial services, regardless of their location or level of income.
Musa Jimoh, Director of the CBN's Payments System Management Department, announced the new policy on March 7th, 2023, by issuing a circular outlining the guidelines and operating parameters for open banking in Nigeria, kicking off the country's open banking system.
The policy authorizes the CBN to create and manage an Open Banking Registry, which will serve as a regulatory monitoring tool for open banking ecosystem participants. This register will also increase transparency and provide a mechanism for regulating system operators.
In addition, the policy establishes a Consent Management framework, which requires consumers to provide explicit consent before their data is accessed for open banking products and services, among other things.
Nigeria is now the first African country with open banking regulations. However, open banking is already being explored in 11 African countries, including Kenya, South Africa, and Ghana.
The Nigeria Data Protection Regulation was released in 2019 as a foundational pillar for open banking to ensure data privacy and fore store any possible bleach.
Other Lofty CBN's Policies
Additionally, this is one of the several policies reeled out by the apex bank over the years, with the Revised National Financial Inclusion Strategy (NFIS 3.0) launched in late last year aimed at attaining 95 percent financial inclusion target by 2024 being one of such. Other initiatives include the National Strategy for Leveraging Agent Networks for Women's Financial Inclusion, the National Fintech Strategy, the Nigeria Payments System Vision 2025 (PSV 2025), Nigerian Financial Services Maps (NFSMaps), the CBN Regulatory Sandbox, and the Fintech Bridge between the Central Bank of Nigeria and the Central Bank of Egypt.
You may recall that the CBN, along with ten other countries, joined the Maya Accord under AFI, a global peer country partnership for financial inclusion, in 2010, pledging individual commitments to financial inclusion in their respective countries. This resulted in the creation of the National Financial Inclusion Strategy (NFIS) in 2012, as well as the establishment of governance and policy frameworks to carry out the strategy.
The CBN's various policies, in collaboration with other financial sector regulators, have been an undeniable force behind Nigeria's progress in financial inclusion over the last decade. Furthermore, given its role as chair of the National Financial Inclusion Steering Committee (NFISC) and Technical Committee (NFITC) chaired by the CBN Governor and the CBN Deputy Governor of Financial System Stability, respectively, and the establishment of a Financial Inclusion Secretariat, the CBN's convening power has successfully shaped the financial inclusion narrative for Nigeria (now Financial Inclusion Delivery Unit within the Development Finance Department of the CBN).
The Journey to the Open Banking Policy
Giving third-party financial service providers the keys to a country's financial data castle is an example of open banking. Fintech companies can now access financial data from traditional banks for more customized and tailored financial services that suit customers' individual needs and preferences, similar to how social media apps access their users' data to provide a more personalized experience on the apps.
This has been a long time coming, as it all started when a group of industry veterans like Adedeji Olowe formed a "open banking" working group, which ultimately became known as "Open Banking Nigeria". They met with banks, fintech companies, the CBN, and other international stakeholders. Sterling Bank, KPMG, PwC, EY, Paystack, TeamApt, Wallet Africa, and OnePipe were also early supporters. Other fintech companies such as Mono, Switch, Lendsqr, Palmpay, Carbon, and Trium eventually joined the team.
The CBN released the regulatory framework for open banking in Nigeria on February 7, 2021, laying the groundwork for an industry group to draft operating guidelines in May 2022. This draught has now become CBN-supervised banking and fintech legislation.
How the CBN's Open Banking Policy will Drive Financial Inclusion in Nigeria
Boost Competition Among Industry Players: the Open Banking policy will boost competition among financial service providers. This will result in increased innovation and improved products and services for customers. The cost of financial products and services will fall as more financial institutions compete to provide better services. This will make it easier for low-income people to gain access to financial services that were previously out of reach. Financial service providers will have to work harder to retain customers as competition increases. This will result in more personalized products and better customer service.
Democratize Access to Credit: Due to strict lending criteria and high interest rates, small businesses in Nigeria have had difficulty obtaining credit from banks. Small businesses will be able to provide data from their financial transactions to lenders under the Open Banking policy. This will assist lenders in making better lending decisions and providing more favorable terms. By granting lenders access to individuals' financial data, the policy will also make it easier for them to obtain credit from financial institutions. Lenders will be able to make more informed decisions about a borrower's creditworthiness as a result of this.
Improve Financial Literacy: Individuals will be able to better understand their financial transactions if they have access to financial data. This will allow them to make more informed financial decisions in the future. The policy will also enable individuals to understand the benefits of saving and investing by providing access to financial data. This will contribute to an increase in the use of financial services such as savings accounts and investment products.
Other Benefits are:
Drives the Adoption of Mobile Banking: With more people using mobile phones, mobile banking has become a popular way to access financial services. The Open Banking policy will enable third-party providers to develop new mobile banking products and services. This will lead to more innovation in the sector and make it easier for people to access financial services through their mobile phones. With mobile banking, people in rural areas who do not have access to bank branches will be able to access financial services more easily.
Improves Risk Management in the Financial Sector: By providing access to financial data, financial institutions will be able to analyze risk better. This will enable them to make more informed decisions about lending and reduce the risk of default. The policy will also help reduce the risk of fraud by enabling financial institutions to monitor transactions more closely.
The Policy will enable the Development of New Financial Products and Services: With access to financial data, third-party providers will be able to develop new products and services tailored to the needs of individuals and small businesses. This will lead to more innovation in the financial sector and make it easier for people to access financial services.
Finally, the CBN's Open Banking policy when diligently implemented will increase financial inclusion in Nigeria by increasing competition among financial service providers, improving credit access, increasing financial literacy, increasing mobile banking use, improving risk management, and enabling the development of new financial products and services. The policy is a significant step toward establishing a more inclusive financial system that meets the needs of all Nigerians, regardless of location or income level.