Flutterwave Raises $170million, now Valued at Over $1billion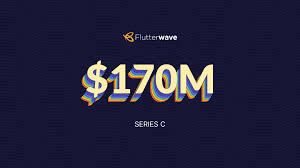 If you're a Nigerian then this is one company you should be proud of, not just because they just raised $170million- which by the way is huge and is also the centre of this piece but because they have established themselves as one of biggest payment channels in the continent. Did you know that Flutterwave is the official payment gateway for Binance? Basically, the payments for every cryptocurrency bought and sold with Binance are made possible by Flutterwave.
Flutterwave was founded in 2016 and has its headquarter in San Francisco; the company has strived ever since to enable customers make easy payments everywhere in the world. Some Flutterwave services include online payments and POS payments, making transactions much easier all over the world.
With little effort from you, Flutterwave helps you remove some of the boundaries in scaling your business and reach more customers with the platform. They also enables you create and manage virtual cards that can be used through mobile wallets and global websites.
Flutterwave announced today, March 10, 2021, that they have now raised $170million and are now valued at over $1billion making them the third Nigerian company to reach the $1billion valuation, after Tope Awotona's Calendly which is valued at $3billion and Dr. Toyin Ajayi's Cityblock which is valued at $1billion.
When Flutterwave that they have "secured $170 million from a leading group of international investors" to expand its customer base in existing and international markets and to develop new products, it was immediately cheered on across Africa as a sign of growth in the continent's tech space. Better than ever, the company can effectively carry out the service of connecting merchants in Africa and outside the continent.
According to Olugbenga Agboola, co-founder of Flutterwave, the company still has plans to bring more cheer to Africans as they plan to get listed in the United States or get a dual listing in the United States and Nigeria. When this happens, the firm can expand its customer base in existing and international markets and develop new products that will benefit the African market.