The Ouut Spotlights Presto Eat; Discusses Challenges, Funding, Business Development.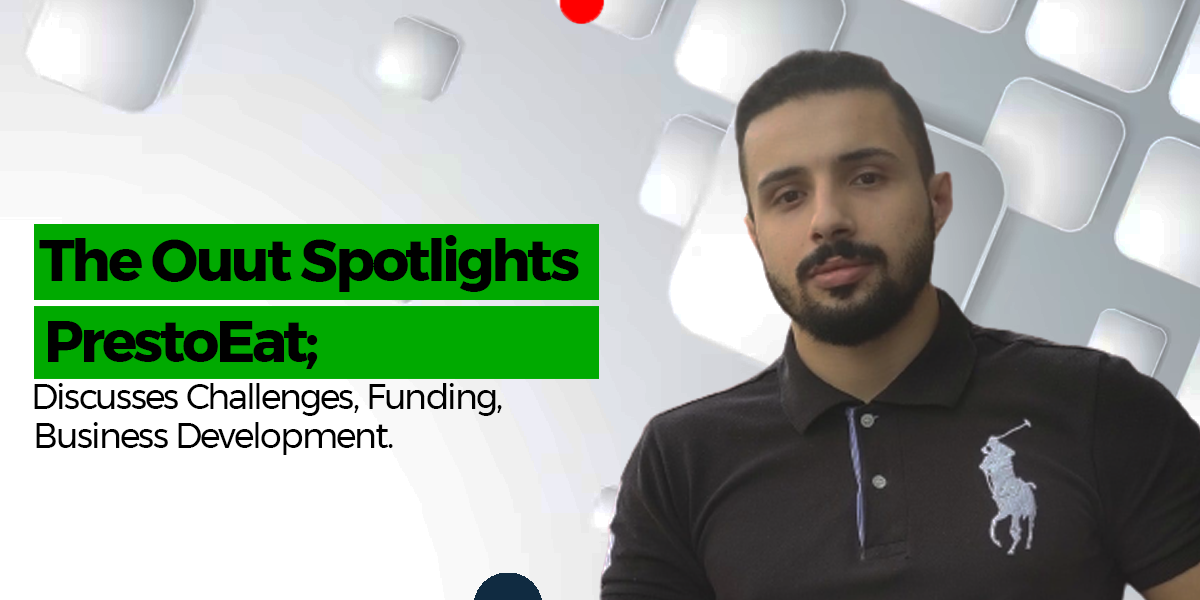 Presto Eat shows that impactful success can be achieved. No VC funding, and no funding round, yet it possesses the ability to scale.
A Little Back Story.
Libya; Over the last few years the Northern African country has witnessed a series of unfortunate events. This has brought attention to the activities going on within the nation, but unfortunately, this attention is not the kind any country covets. In reality, Libya has a population of little over 7 million people and a land mass of 1.76 km, the oil-dependent nation sees quite an instability in some major sectors.
The events that followed up after July 2014 did not leave the nation the same. "Libya's protracted instability has impeded   Libya's recovery and undermined the realisation of Libyans' political, social and economic rights," as reported by United Nations Development Programme (UNDP). The Second Libyan Civil War lasted more than five years, with so much confusion. Business-wise, as the war continued, trust in the nation's community deteriorated. The nation's economy suffered a significant loss of over $700 million between 2011 and 2020. With instability and insecurity being at large during the civil war, the nation could have been said to be blacklisted by investors.
Libya Post-War.
It's been almost 3 years since the cease-fire, an action required for a safer and better community, yet investment trust has not been restored. The nation's startup ecosystem has not received reasonable backing from Venture Capitalists (VCs) or Investors. However, this is expected due to the nation's security trust and political instability. The current situation leaves Libyan tech innovation in perplexity.
Taking a look at the North African nation's ecosystem, there has been the establishment of some unique innovations and solutions. Yet there has been little or no recognition, nor viable support to upscale these solutions. An opportunity that has been readily available to a number of its neighbouring countries.
Regardless of the odds, some startups are scaling solely without backing. By diligently following business rules, making mistakes and learning from them and likewise working twice as hard, startups such as Pestro Eat are thriving regardless.
One-On-One With Presto Eat.
In an interview with Presto Eat's CEO, Ammar Hmid and other staff, the team shares some insight with The Ouut on how Presto is able to succeed.
Presto Eat is a Libyan-based Food-tech. Launched in December 2020, the startup has provided a platform where users can order food and groceries and have them delivered to them. Within the last three years, the startup has risen to be one of the most recognized platforms In Libya. Although it was the first food-tech startup in the nation, its application has created a smooth purchase transition for Libyans.
In the words of Taha Abudraa, Presto Eat's Product Manager "Presto wasn't the very first delivery app in Libya, but it could be said that it is the first that succeeded in promoting online ordering culture within Libya. This is especially with introducing PrestoJet, grocery delivery to the public in April of 2021 which grew to be an important aspect of the company two years later."
Abudraa explained that the startup did not encounter any challenges in onboarding users to its platform as its audience was already open to tech tools. "Young citizens are pretty tech savvy so it wasn't a problem, and in terms of anyone that isn't tech-savvy, Presto made sure that its social media presence will help anyone stuck with a problem regarding ordering."
With such a structure in place, the realities of lack of external support are not farfetched. "Libya is such a difficult market to get funding. In fact, there hasn't been any VC to fund companies in Libya yet. Because of political instability and insecurity, investors are weary to invest. If you compare it to our neighbouring countries, for example, Tunisia, many of their innovations have secured funding. Many international startups, Jumia, Glovo, and Yassir, will rather enter the Tunisian market, but they do not have any presence in Libya. I know for a fact that we are outnumbering other players in Tunisia. We do more orders daily than any of the big names do over there," Ammar said.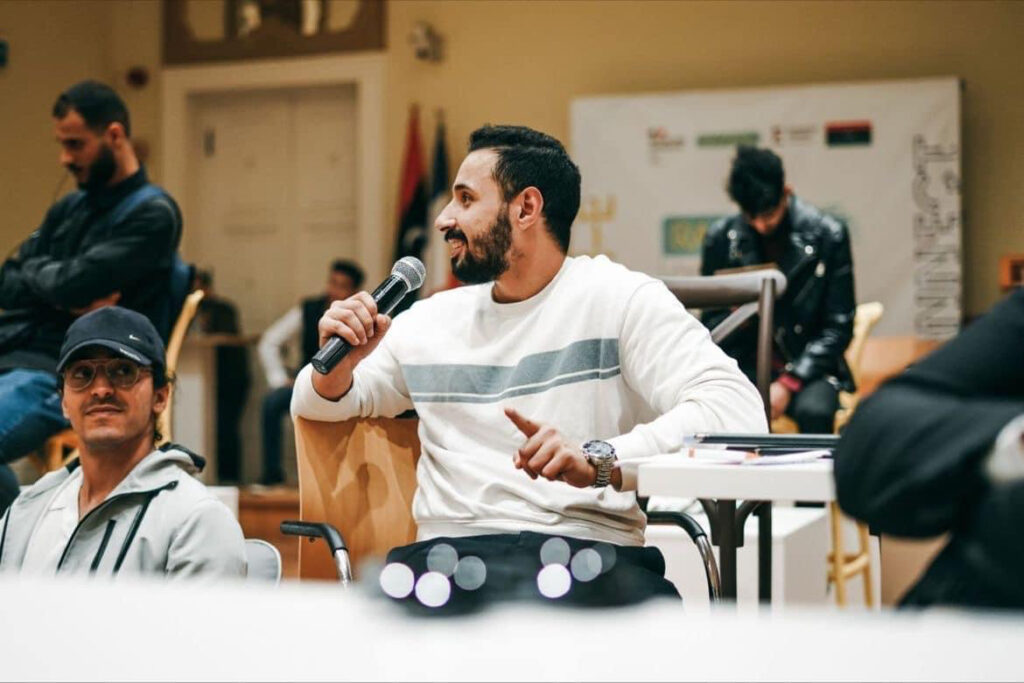 Making Numbers and Flipping The Coin.
According to Presto Eat's Q1 2022 and 2023 reports made available to The Ouut, the startup experienced significant growth in its Gross Merchandise Value (GMV) this year. While the food tech made a total of $2,772,490.62 in GMV in Q1 2022, the startup saw a 54% increase in Q1 2023 as it made a total of $4,279,489.08 in GMV in the present year. Its total revenue report in Q1 2023 saw an increase of 28% when comparing it to that of Q1 2022, and Its Average Order Value (AOV), moved from $9.96 in 2022 to $10.74 in 2023, experiencing an 8% increase.
Making such numbers without external backing, springs up questions such as,  "How do they do it?". In a time when startups launch with high hopes of securing VC funding, raising a seed or the other, what is Prestro Eat doing differently? "To be honest, we have been profitable for a while. We built our business model in a way that we do not rely on funding, because in the beginning we spent a considerable amount of time trying to raise funds, but it was not simple. Also when you consider the risk factors in Libya, you will understand. Libya is quite a risky country. Considering the size of the population and the security it is risky for investors to invest."Ammar explained
The Presto Eat team quickly embraced the reality of their situation. Understanding their community and business condition, the team decided to adopt specific techniques for their business. This helped the foodtech generate profit. "We started to slash our delivery charges, tried to convince restaurants to give us more commissioning rates, and kept our profit margin per order as low as we can. This increased our profit and order numbers every month, but it was not easy."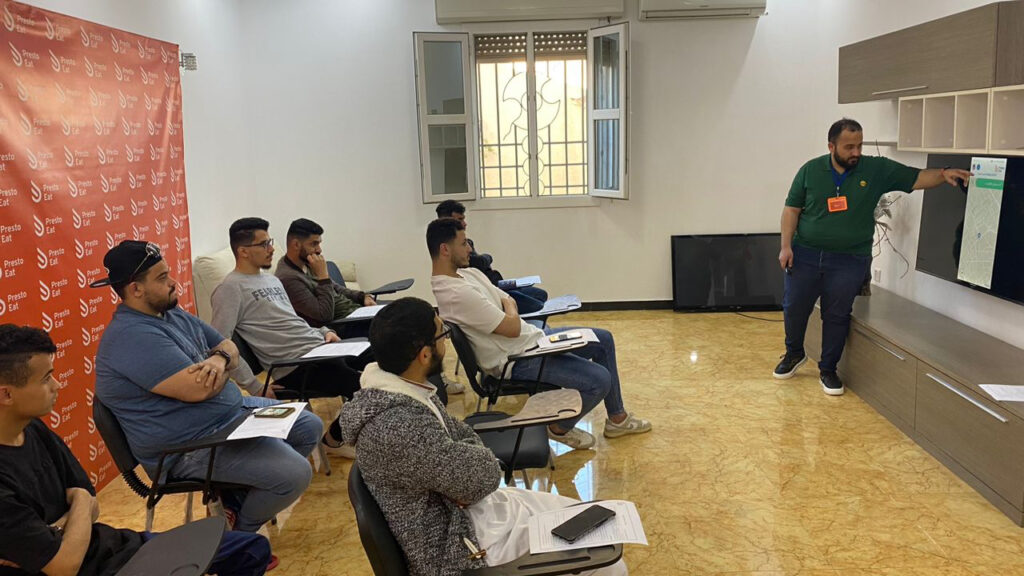 Learning From Mistakes.
Recounting other challenges the startup faced asides from its inability to secure external funding, Ammar noted that just like every other startup, Presto Eat struggled at the beginning. "The first year is almost the most difficult because you do not have full knowledge of the business model. Us, when we started we had challenges with our riders because we were the first app to deliver order quantity on large scale. We started to deliver in thousands, buy more than Two hundred motorbikes, modifying and remodifying our business plan. We also spent the first year struggling to meet the demands, and onboarding drivers to deliver orders. Then we switched our business model to what we have now, we have more than Ten thousand freelance riders. Likewise, every day we sign-up new drivers" He narrated.
For every startup regardless of location, an efficient technical team is important. Ammar also reemphasized the need to have an excellent team and indigenous talents. He noted that his startup had previously employed international tech talents who did not understand the Libyan community and had a different business model from Presto. In his words, "We paid a huge price-fixing our system and technology. Right now, we have a fully indigenous developer team. They are very good and talented developers here and we are proud now that with them our technology has been better".
Tripoli In The Bag, Benghazi To Go.
Recently, Presto Eats revealed its intentions to expand its location of operation within Libya. The startup had been operating in Tripoli, Libya's capital since its inception. Now Presto will be spreading its tentacles to other locations. "Benghazi is the biggest city in Libya, what you need to know is that our nation has the highest oil reserve in Africa. It also has one of the highest purchasing power. So there is a market in almost every city, regardless of the size of the city it still has purchasing power. There is also little competition in Benghazi, likewise any other city within the country. Basically, we are the only big players with the numbers of our orders. I believe we have reached a very good level operationally and even technologically. Our app now posess a good security level and our financial health has improved right now. All these give us the confidence that we can finance moving into Benghazi and moving into other cities in Libya."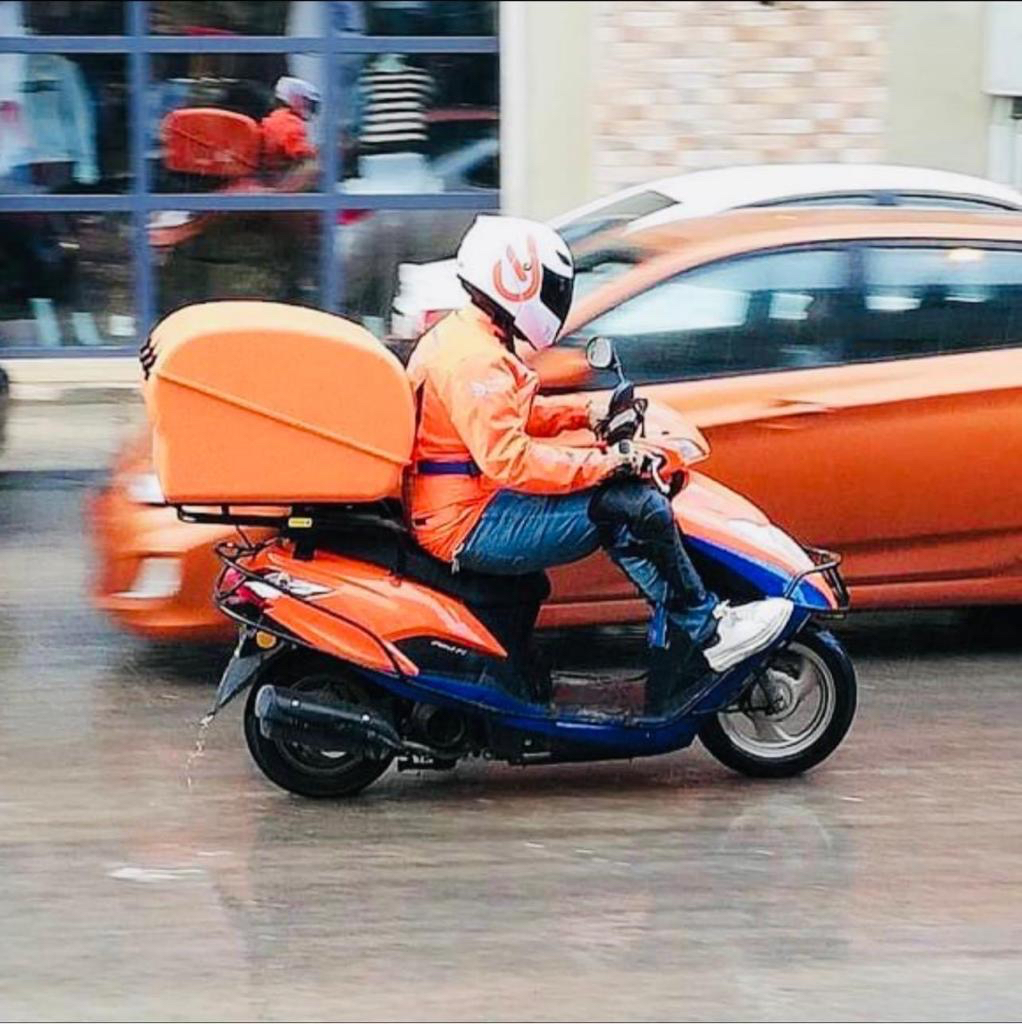 Noting that Benghazi is not the only location the startup is eyeing for expansion, Ammar stated, "We are also looking at other cities in Libya and outside Libya. I have been looking at various locations and I believe we can do well."
The startup seems to be confident of its technological and financial power to scale. According to the founder, the startup's growth is profitable growth, from paying customers, and not price slashes or promos. Ammar explained that his startup tries to utilize profits made judiciously which has helped Prestro Eat make more revenue. "Because we have been profitable for a while now, this money has to go somewhere, so we put it back into the business, especially marketing, which gives us more financial increase," he said.
If Presto Eat Secures Funding.
The testimonies of the Libyan startups express a level of success. From bootstrapping to becoming a force to reckon with in the nation's startup scene. The startup is believed to fund its expenses even if it decides to be operative in every city in Libya. So what happens if it eventually secures funding, what amount of funding can have an impact on its business development? When asked, Ammar noted that since they are already self-sufficient, the kind of funding that will impact Presto Eat will have to be of a large magnitude. "If we get funding it has to be a big funding," he said. "Right now we can fund our activities in all Libyan cities and even expand outside our nation. Our operation strategy and service quality can be replicated by our team in other countries."
Despite the odds, Presto Eat shows that impactful success can be achieved. No VC funding, and no funding round, yet it possesses the ability to scale. Should this be a model start-up looking out for funding should embrace, is this what can save startups from shutting down in other parts of Africa? Well, Presto Eat has shown its distinction, and hopefully, more African startups will be able to depict this level of self-sufficiency and success.