What to Expect as African Tech Startups Experienced Record Funding Decline in Q1 2023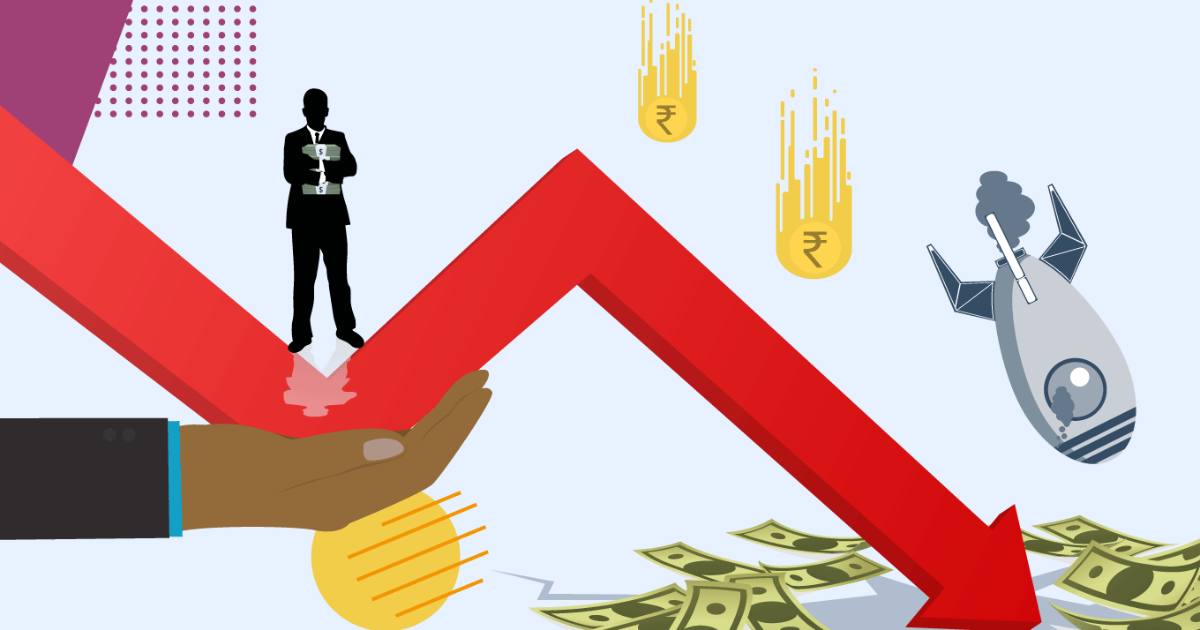 African tech startup ecosystem defied the odds and continued its impressive VC funding run, raising a total of $6.5 billion in 2022, according to Partech data, representing an 8% increase over the 2021 funding record. As a result, the continent became the only region in the world to end on a high note in 2022. However, there were troubling signs after the impressive Q1 that became clear in the fourth quarter of the year in terms of VC funding on the continent. This was not unrelated to global VC funding freezes, layoffs, valuation drops, and business closures as a result of the economic downturn induced by the Russian-Ukrainian war. Furthermore, experts predicted a difficult year and warned African startups to brace themselves for a rocky year as more VCs will be hesitant to hand out checks.
Briter Bridges states unequivocally in its report that the continent's over-reliance on foreign funders could be disastrous, as any pause in global investment activity — due to unforeseen circumstances — automatically translates to hard times for African startups.
In the same vein, Abel Boreto, general partner at Novastar Ventures, predicted that "down rounds, layoffs, closures, and bridge rounds will continue to increase in the African startup ecosystem."
While Bruce Nsereko-Lule, a general partner at Seedstars Africa Ventures in an interview with   TechCrunch said, "With the global economic slowdown trickling into 2023 due to inflationary pressures and tightening monetary policy, investors on the continent will maintain a judicious approach to investment and African startups will continue to find fundraising challenging."
TheOuut's Review of the African Tech Startup Ecosystem in 2022
African Tech Startups Funding in Q1 2023
Despite raising more than $1.3 billion in Q1 (including exits), their best quarter since the start of the meltdown in mid-2022, and $649 million (without exits), according to Big Deal Africa,  African tech startup VC funding fell by -29% year on year (-52% year on year when compared to Q1 2022, which saw a whopping $1.5 billion).
According to the Disrupt Africa report, the number of deals fell by more than 100 percent, from 175 in Q1 2022 to only 87 in 2023. In Q1 2023, just over 150 $100k+ deals were Arecorded, which was less than half the number recorded in Q1 2022 (300+). And the lowest quarterly funding since 2020.
According to the Big Deal Report, March 2023 was the worst month in 2.5 years (since August 2020), with only $66 million raised, and it was the first time that the monthly amount of funding raised by African start-ups fell below $100 million since 2020. Between 2022 and 2023, March funding shrank by a factor of 11x.
Top 4 Funded Countries in the Quarter
In terms of country, Egypt surpassed Nigeria, which led Africa in total tech startup funding in 2022 ($1.2B), to take fourth place with $42.6 million. While one of the leading MENA tech ecosystems received $450.4 million, representing a 277.8% increase to become the continent's most funded country last quarter—raising 57.2% of total funding. South Africa came in second place with $205 million, and Seychelles came in third place with $50 million. This is Nigeria's worst first-quarter performance since 2020 when it raised $55.37 million. Startups in Nigeria raised $219 million and $566 million in the first quarters of 2021 and 2022, respectively.
Nonetheless, the African number one destination for tech startups leads the way in terms of deal count, with 18 deals recorded in the first three months of the year, the same number as in Q1 2021. Egypt comes in second place, with 11 startups receiving funding. February saw the most deals (48) and the most money raised ($675.5 million) for startups. Kenya has also seen a drop in funding for startups, with the country raising $36.7 million during the same period.
Furthermore, as is customary, fintech startups have raised $584 million in funding. This is more than ten times the amount raised by the following two industries, blockchain, and healthcare. While Planet42's $100 million debt and equity raise in February, Lulalend's $35 million raise, and Carry1st's $27 million raise were among the major deals announced in the Africa ecosystem in Q1.
Now What…?
Although experts attribute the impressive performances of African tech startups in the first quarter of 2023 to a variety of factors, including the ongoing economic downturn, investor caution, and a lack of viable business models. Some also point to the African startups' difficulties as a lack of infrastructure, regulatory obstacles, and limited access to funding. However, this particular decline is extremely concerning because, in the past, first-quarter funding has gone a long way toward detecting the tune of the continent's overall VC funding performance. In 2022, for instance, the first quarter funding accounted for more than half of the total funding raised by African startups that year; if this pattern is repeated in 2023, African startups will raise even less funding throughout the rest of the year.
Despite these hurdles, African startups remain resolute, with many continuing to innovate and develop new business models to propel the sector forward. The key now is for investors to recognize the African tech ecosystem's potential and provide the necessary support. Furthermore, according to Peter Oriaifo, Principal at Oui Capital, "In uncertain times, investors will seek to de-risk an already risky investment by concentrating capital in markets where the revenue opportunity is exponentially large," implying that "capital will concentrate further on the big four markets—Egypt, Kenya, South Africa, and Nigeria."