Flutterwave makes CNBC Disruptor 50 list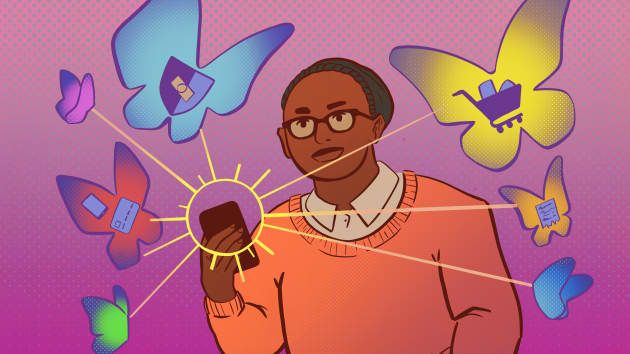 Nigerian fintech startup, Flutterwave has been named in the CNBC Disruptor 50 list.
It is the only African company named in the list which has Stripe, Airtable, Clubhouse, Robinhood amongst others.
CNBC said the list "highlights the private companies leading out of the pandemic with business models and growth rates aligned with a rapid pace of technological change."
Sub-Saharan Africa is regarded as the final frontier for digital payments markets in the world due to the large population of underbanked and unbanked people in the region.
In 2016, Flutterwave set out to bridge the gap, building a digital infrastructure that would provide a variety of payment services to African businesses through its API software.
As the pandemic raged on early last year, the CEO, Olugbenga Agboola was quick to notice how temporary lockdowns were impacting the businesses Flutterwave worked with.
He also noted the impact on smaller shops, many of which were not yet operating online, along with the greater demand for e-commerce.
In response, Flutterwave devised an e-commerce platform to enable businesses to set up their shops online, with payments and delivery services integrated. The company's expansion into e-commerce builds on its existing payments business, facilitating global transactions in local currencies in Africa.
Since it was founded in 2016, Flutterwave has gone through the prestigious start-up accelerator, YCombinator, and has processed over 140 million transactions that amount to $6 billion in payments worldwide.
Now operating in more than 15 countries, Flutterwave says that more than 290,000 businesses use its platform to do business, including Facebook and Netflix.
In June 2020, the company partnered with Uber to launch Uber Cash, a digital wallet for users in Sub-Saharan Africa.
The feature also allows users to make and accept transfers through Flutterwave's Barter app, which the company pioneered with Visa in 2019.
In February this year, Flutterwave closed $170 million in the financing, led by New York City-based investment firm Avenir Growth Capital and Tiger Global Management, minting the company as a unicorn.
Choosing the 2021 CNBC Disruptor 50
On how the CNBC Disruptor 2021 list was compiled, the media giant said all private, independently owned start-up companies founded after Jan. 1, 2006, were eligible to be nominated for the Disruptor 50 list. Companies nominated were required to submit a detailed analysis, including key quantitative and qualitative information.
"Quantitative metrics included company-submitted data on workforce size and diversity, scalability, and sales and user growth," the statement read.
This is the first time Flutterwave is appearing on the CNBC Disruptor 50 list.
Recall that last month; Flutterwave was also featured as a Pioneer in the TIME 100 most influential companies list, which had tech giants like Apple, Twitter, and Stripe.
The CNBC Disruptor 50 list can be accessed here.
Flutterwave Announce Partnership with Basketball Africa League