Again, African Tech Startups Funding in April Dipped by More Than Half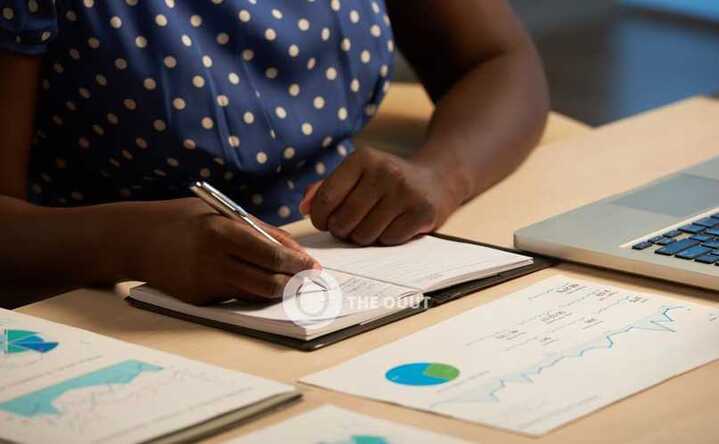 The African startup scene appears to have hit a roadblock. As funding numbers in April continue in a not-so-impressive trajectory witnessed in the Q1 of 2023. Although this might be due to the global economic meltdown, tech layoffs, the collapse of SVB, and the current socio-political tension across the continent. However, it has become even more worrisome if we take into account the total excluding exits. The amount raised by African tech startups in April 2023 is less than half of the $600 million raised in April 2022.
In April, only about 23 African startups raised funding which accounts for $129.8 million, with less than 20 $1m+ deals. Although it surpasses the $79 million raised by 19 startups in March, the figure represents 68% times less than the numbers recorded in April 2022.
Funding in April by Regions
At the regional level, South Africa led April's deals with 49.1% of the total deals, about $63.7 million. East Africa comes second with 31.3% of the deals while Central Africa makes an appearance for third place with 13.9% of the deals, all of which come from Altech Group's $18 million debt financing round.
The fintech, cleantech, and agritech sectors dominated with $45.5 million (30.4%), $37.9 million (25.3%), and $37.6 million (25.1%) respectively. Nigeria, Kenya, and South Africa equally led their respective regions. In terms of funding, Kenyan aquaculture platform, Victory Farm, led the pack with a $35 million investment.
North Africa saw startups CoaChess and Drest from Tunisia raise $191K and $396K respectively, while Egyptian infrastructure management startup, Pylon, secured $19 million. The question remains: will Egypt maintain its dominance in North Africa's fundraising journey, or will Morocco or Tunisia take over in the next 8 months?
West Africa's 8 startups raised a total of $7 million, with Mecho and Chekkit announcing undisclosed funding, and logistics startup, Chargel receiving $2.5 million. East Africa's startups raised $37 million, with Victory Farm leading the way and Chapter receiving $120K from Techstars Accelerator. South Africa's startups raised $47.3 million, with energy startup Yellow and agtech startup Farmtrace announcing undisclosed investments.
A Mixed Bag for African Tech Startups in April
In addition, the Nigerian crypto startup, Lazerpay, announced in April that it was shutting down after months of failing to raise the funds it needed to stay afloat. Meanwhile, a Kenyan e-commerce company, Copia shut down its Ugandan operations in a scaled-down move. The company, which raised $50 million in January 2022, also laid off 350 employees.
However, the month also welcomed some cheerful news as Amazon announced plans to invest $1.8 billion in its cloud services in South Africa by 2029. Cassava Technologies also pledged a total of $250 million in investment in South Africa through its business units—Liquid Intelligent Technologies, Africa Data Centres, and Distributed Power Africa.
The World Bank Group announced a whopping $390 million investment to help Kenya finance its Digital Economy Acceleration Project. Nigerian automotive company, Autochek, completed its sixth acquisition in two years in April with an undisclosed deal. The company acquired a majority stake in AutoTager, an Egyptian automotive technology company, as part of its expansion into Egypt.
In conclusion, the African startup scene witnessed a mixed bag of results in April 2023. While funding numbers have not been impressive, some countries like South Africa, Nigeria, and Kenya have continued to lead the way in terms of fundraising.